We are excited to announce the initial phase of integration between the Garmin Pilot app and the popular FltPlan.com web portal. As a result of Garmin's acquisition of FltPlan.com in August, we have made rapid progress in merging portfolios. Beginning next week, pilots will be able to use FltPlan.com for pre-flight planning and filing, and automatically view the same flight plan within the Garmin Pilot app on Apple mobile devices. This announcement represents the first of a series of cohesive enhancements between the FltPlan.com web portal and the Garmin product line.
"We are proud to show early progress and eager to launch this integration between FltPlan.com and Garmin Pilot," said Carl Wolf, vice president of aviation marketing and sales. "This announcement symbolizes the beginning of a much anticipated collaboration that merges the most widely-used flight planning and filing tool, with an industry-leading app. With this, we are thrilled to welcome FltPlan.com to the Garmin family and we look forward to growing our collective portfolios to provide our customers with an unrivaled suite of flight planning tools and services."
FltPlan.com and Garmin Pilot customers can now experience a seamless transition between the FltPlan.com website and the Garmin Pilot application within the United States, Canada, Mexico, the Caribbean, Central America, Venezuela and Columbia. The initial phase of this integration allows customers to create a flight plan on the FltPlan.com website and automatically view the same flight plan information within the Trip Planning section of the Garmin Pilot app.
Within the app, customers can also view recent and future trips that have been created on the website. Once the flight plan populates in the app, pilots can transfer it wirelessly to compatible Garmin avionics or a Garmin integrated flight deck. Additionally, the popular navigation log found on the FltPlan.com website can also be viewed within Garmin Pilot under the NavLog tab in Trip Planning.
Pilots can create a free FltPlan.com account to take advantage of web-based flight planning and flight management services, which includes access to weather, airport information, fuel prices, printable navigation logs, aircraft performance data and more. By using FltPlan.com and Garmin Pilot, pilots can easily transition from web-based planning, to the Garmin Pilot app and wirelessly transfer the data to compatible Garmin products, saving valuable time prior to any flight. To learn more and to create a free FltPlan.com account, visit www.fltplan.com.
The latest release of the Garmin Pilot app that incorporates FltPlan.com integration on Apple mobile devices will be available next week during the NBAA Business Aviation Convention & Exhibition, October 16-18, 2018 in Orlando, Florida. For new customers, Garmin Pilot is available from the Apple App Store as a free download for the first 30 days. After the 30-day trial period, customers may purchase an annual subscription of Garmin Pilot starting at $74.99. Visit www.garmin.com/aviation for additional information.
The post Garmin Pilot: FltPlan Integration and Features appeared first on Garmin Blog.
https://www.garmin.com/en-US/blog/aviation/garmin-pilot-new-features-and-fltplan-integration/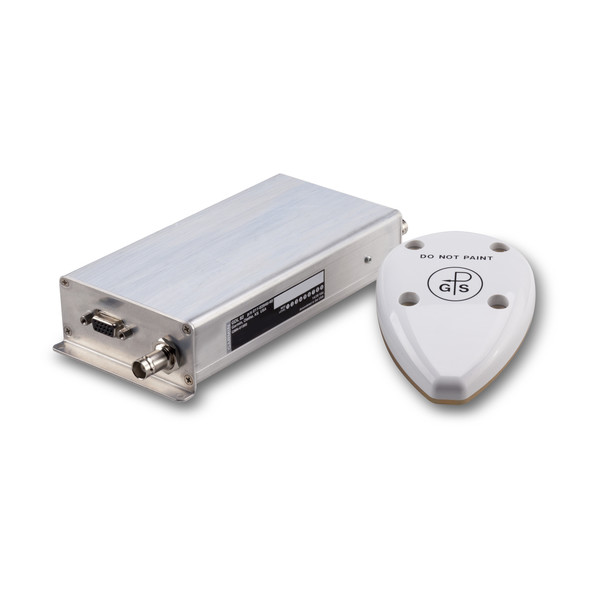 Low-cost, Easy-to-install ADS-B "Out" Solution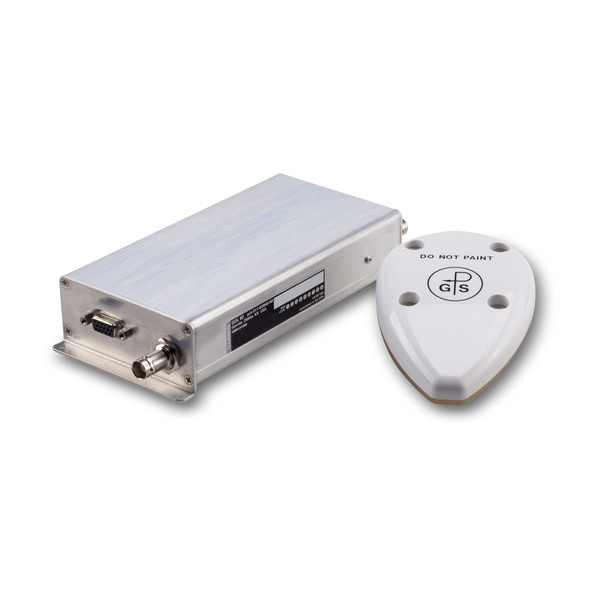 Small, lightweight ADS-B "Out" datalink designed to work with your existing transponder
978 MHz universal access (UAT) output enables aircraft to operate in controlled U.S. airspace below 18,000′
Uses AutoSquawk technology to automatically sync with the existing transponder in your aircraft
Includes built-in WAAS GPS position source (for ADS-B reference only)
For inflight privacy, an Anonymous mode can be set to mask your aircraft ID from displaying on other aircraft's ADS-B "In" traffic display

For U.S. aircraft owners seeking the simplest, most cost-efficient way to meet the basic requirements for ADS-B "Out" equipage, our GDL 82 datalink offers a money-saving solution. It's a nonintrusive, easy-to-install datalink device that is designed to work with your existing Mode A/C transponder and transponder antenna, enabling you to meet ADS-B "Out" requirements with a minimum of cost, downtime and disruption to your panel.
NextGen Readiness Simplified
Under the provisions for NextGen ATC implementation, all aircraft operating in controlled U.S. airspace will need to be equipped with Automatic Dependent Surveillance – Broadcast (ADS-B) "Out" technology before end-of-year 2019. Systemwide, ADS-B is designed to enhance the safety of flight by making your aircraft visible in real time to ATC and to other ADS-B equipped aircraft operating in your vicinity. GDL 82 offers a smart, no-hassle, UAT-based solution that connects with your existing Mode A/C transponder/antenna cabling to provide the capability needed for operation below Class A airspace (18,000′) over the U.S. If you've been waiting and weighing your options in hopes of finding a value-priced way to keep your aircraft flying with compliant ADS-B, our GDL 82 datalink could well be the answer you've been looking for.
Built-in WAAS Completes the Solution
The precise GPS position information needed to meet the requirements of ADS-B can be provided either by the compatible WAAS navigation system that you may already have in your panel — or by GDL 82 using its built-in WAAS GPS receiver and the included GPS antenna. The GDL 82 datalink then broadcasts this information to the ADS-B ground station network for relay to ATC and other ADS-B "In" equipped aircraft in your area. Transmitting on the 978 MHz UAT frequency provided for lower-flying aircraft in U.S. airspace, your GDL 82 works seamlessly with ATC protocols. The ADS-B reports provide ground controllers with considerably faster updates than traditional radar. And by simultaneously broadcasting this information to ADS-B "In" display-equipped pilots, the technology enables them to see essentially the same traffic picture for their location that ATC is watching on the ground.
Single-entry Squawk Code
The NextGen rules require that your ADS-B "Out" source must be able to squawk the same code as your transponder. GDL 82 will automatically synchronize with your onboard Mode A/C transponder for its squawk code and pressure altitude data and then transmit that data through its own datalink. Not only does this provide a single point of data entry for ADS-B "Out," but it also allows you to meet the new regulations without the need for expensive control system or transponder upgrades. GDL 82 works in the background to make code entry fast and easy — while it's helping to make your path to ADS-B compliance as simple, straightforward and cost-effective as it can possibly be.
Want to fly with anonymity?
There are private pilots. And then there are extra-private pilots who want to keep their identities off the traffic screens of other ADS-B "In" equipped aircraft (containing business competitors, perhaps?). GDL 82 and its UAT technology can allow for this extra measure of identity security with "Anonymous mode." Most conventional ADS-B devices are designed to transmit your aircraft's ICAO number — a discrete "hex code" assigned by FAA as part of your aircraft's certificate of registration. If you're flying VFR, however, you can have GDL 82 set to mask your aircraft's ID from being transmitted to other receivers whenever your transponder's squawk code is set to 1200. ATC can still track you with ADS-B precision. But your GDL 82 simply won't transmit your aircraft's N-number to other pilots in the airspace.
Best of All, It's ADS-B from Garmin
With more fielded ADS-B solutions than any other brand in the industry, Garmin leads the way in the development and deployment of value-enhanced ADS-B technology. Today, as the 2020 deadline approaches for equipage in the U.S., many new faces, companies and products have appeared in the ADS-B marketplace, offering solutions that sometimes sound too good to be true. By going with Garmin, you can eliminate the uncertainty of banking on an unproven technology or an unfamiliar brand. GDL 82 is ready for installation in hundreds of today's most popular aircraft makes and models using an FAA-approved STC and an FAA Memorandum addressing ADS-B "Out" installations. Better yet, your GDL 82 datalink will be backed by a comprehensive 2-year warranty — and by the industry's No. 1-ranked product support team. For the right solution at the right price, there will never be a better time than right now to equip with Garmin ADS-B.
Our G1000 NXi upgrade for Citation Mustang aircraft recently reached an important milestone with the completion of the program's first flight. Since then, the Garmin Flight Test Team has been making great progress toward the completion of this program.
The Citation Mustang was the first-ever announced program to adopt the G1000 integrated flight deck back in 2003. Today, there are over 470 Citation Mustang aircraft eligible to upgrade to the advanced G1000 NXi.
The G1000 NXi upgrade offers modern displays with state-of-the-art processors that will provide Mustang owners and operators smoother panning throughout the displays and faster map rendering. A comprehensive feature set incorporates wireless cockpit connectivity, split-screen capability, SurfaceWatch, visual approaches, map overlay on the horizontal situation indicator (HSI) and more.
For more information about the G1000 NXi upgrade program for Citation Mustang contact Scott Frye at scott.frye@garmin.com or (913) 440-2412 or visit our website at www.garmin.com/aviation.
The post In-Flight with the G1000 NXi Upgrade for Citation Mustang appeared first on Garmin Blog.
https://www.garmin.com/en-US/blog/aviation/in-flight-with-the-g1000-nxi-upgrade-for-citation-mustang/
We're excited to announce yet another addition to our portfolio of G1000 NXi integrated flight deck upgrades—G1000-equipped Piper M500 aircraft. The upgrade incorporates significant performance enhancements along with unique features such as SurfaceWatch, visual approaches, geographical map overlay within the HSI and more. A Supplemental Type Certificate (STC) for the G1000 NXi integrated flight deck upgrade for the M500 is targeted for approval in 2019 and will be available through select Garmin dealers.
The G1000 NXi integrated flight deck boasts a comprehensive feature set with new and advanced capabilities. Unique features included as part of the G1000 NXi upgrade for the M500 include:
SurfaceWatch runway monitoring technology, which provides visual and aural cues to help prevent pilots from taking off or landing on a taxiway, on a runway that is too short or on the wrong runway based on performance data entered during preflight.
Visual approaches offer pilots enhanced guidance in visual flight conditions based on a three-degree glideslope from the threshold of the runway. Pilots can set customized minimums, select vectors or straight-in for the final approach intercept and fly a visual approach coupled with the autopilot.
Geographical map overlay within the HSI supports the display of NEXRAD, Flight Information Service-Broadcast (FIS-B) weather, weather radar, SafeTaxi airport diagrams, traffic, terrain and more.
Flight Stream 510 and Connext technology enables Database Concierge, the wireless transfer of aviation databases from the Garmin Pilot app on a mobile device to the G1000 NXi integrated flight deck. Flight Stream 510 also supports two-way flight plan transfer, the sharing of traffic, weather, GPS information, back-up attitude information and more.
Available as an option, the G1000 NXi system supports the display of various Automatic Dependent Surveillance-Broadcast (ADS-B) In benefits via the GTX 345R transponder.
Pilots can optionally overlay European Visual Reporting Points (VRPs) on the moving map, as VRPs are standard within the navigation database.
Display of sectional charts, as well as IFR low/high enroute charts are available on the MFD.
Smart Airspace highlights the airspace nearest the aircraft's current altitude and de-emphasizes non-pertinent airspace.
COM frequencies are decoded and displayed on the PFD for easier interpretation.
Decoded Terminal Aerodrome Forecasts (TAFs) can be viewed on the MFD.
Modern, state-of-the-art processors provide existing M500 owners and operators smoother panning throughout the displays and faster map rendering within the G1000 NXi. The flight displays initialize in seconds so pilots have immediate access to frequencies, flight plan data and more, saving valuable time in the cockpit. The G1000 NXi integrated flight deck also incorporates contemporary animations and LED back-lighting, offering increased display brightness and clarity, reduced power consumption and improved dimming performance.
STC for the G1000 NXi integrated flight deck upgrade on existing G1000-equipped Piper M500 aircraft is targeted for approval in 2019 and will be available through select Garmin dealers. M500 owners and operators can easily upgrade to the G1000 NXi with minimal aircraft down time and disruption of the panel as the displays preserve the same footprint and connectors, so panel modifications are not required. The upgraded components of the G1000 NXi also come with a two-year warranty, which is supported by our award-winning avionics product support team. For additional information regarding the G1000 NXi upgrade for the Piper M500, contact Scott Frye at scott.frye@garmin.com. For additional details, visit: www.garmin.com/G1000NXi.
The post G1000 NXi Upgrade for Piper M500 appeared first on Garmin Blog.
https://www.garmin.com/en-US/blog/aviation/g1000-nxi-upgrade-for-piper-m500/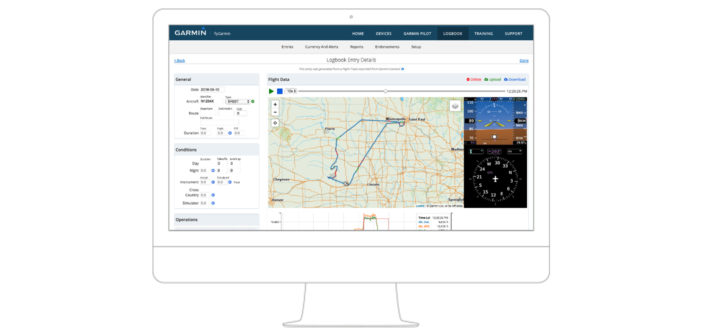 Earlier this year, the Garmin Pilot team unveiled a real-time engine information data logging feature designed to provide pilots with even greater situational awareness in the cockpit, both in-flight or after landing. With this tool, pilots and technicians are able to review engine data on compatible mobile devices running Garmin Pilot, or on a desktop computer through the flyGarmin website. Now the team has taken this helpful technology a step further, allowing users to set exceedances for engine data parameters, and receive an email notification if the limits for a specific flight are exceeded.
How does it work?
First, an aircraft must be equipped with either an EIS-capable Garmin TXi flight display or G1000 NXi integrated flight deck and a Flight Stream 510 Connext wireless gateway. Through a wireless connection to the Flight Stream 510, Garmin Pilot can display and record real-time engine information in-flight, including cylinder head temperatures (CHT) and exhaust gas temperatures (EGT). Then upon landing, the flight data log is wirelessly uploaded and securely stored on the flyGarmin website for post flight analysis and incorporated into the logbook entry for that specific flight. Additionally, aircraft equipped with legacy G1000 and G3X can also take advantage of flyGarmin analytics by removing the MFD card and uploading flight data logs to the flyGarmin website. From there, the website will review the logs and note any exceedances within flyGarmin. The data is displayed on user-configurable, detailed graphs designed to assist pilots and technicians in understanding engine performance and trend data, helping to identify potential maintenance-related issues.
Exceedance Notifications 
Pilots and technicians are now able set exceedance alerts for every phase of flight on the flyGarmin website. If any limits are exceeded during a particular flight, pilots will receive an email notification upon landing.  The email includes a direct link to review the exceedance in flyGarmin.  Aircraft owners, pilots and technicians can stay even more in tune to an engine's performance.
To establish an exceedance alert on the flyGarmin website:
Log into fly.garmin.com using your Garmin Pilot credentials
Select Logbook followed by Currency & Alerts
Choose the parameter, duration and phase of flight for the exceedance alert
For post-flight analysis on the flyGarmin website:
Select Logbook followed by Entries
Choose Details for a specific logbook entry
For more information about engine data-logging or exceedance notifications on Garmin Pilot, contact our support team at aviation.support@garmin.com.
The post flyGarmin Exceedance Notifications Expand Engine Analytics and Offers Free Engine Data Storage appeared first on Garmin Blog.
https://www.garmin.com/en-US/blog/aviation/flygarmin-exceedance-notifications-expand-engine-analytics-and-offers-free-engine-data-storage/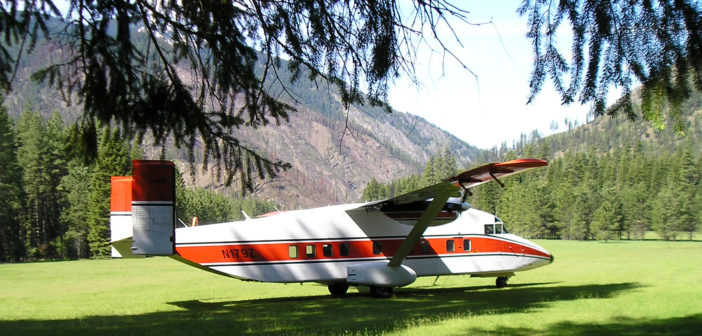 We are excited to announce the certification of our G950 NXi integrated flight deck for the United States Forest Service (USFS) fleet of Sherpa aircraft (Shorts SD3-60). The installation and certification was completed by Field Aerospace in Oklahoma City, Oklahoma. The G950 NXi provides the USFS with an advanced avionics suite that solves avionics obsolescence, exceeds regulatory requirements and expands the operational life of these versatile, mission-driven aircraft.
"Alongside Field Aerospace, Garmin is excited the G950 NXi integrated flight deck upgrade is ready to support the United States Forest Service and their vital missions," said Carl Wolf, vice president of aviation marketing and sales. "The next generation G950 NXi is a modernized cockpit that decreases pilot workload and increases mission effectiveness, while also providing greater utility to these aircraft in support of critical wildland fire operations."
The G950 NXi encompasses all of the features of the G1000 NXi integrated flight deck, while integrating with the Sherpa's existing APS 65 autopilot, reducing cost and installation complexity. Three 12-inch displays combine navigation, communication, terrain, traffic, weather and more within the G950 NXi integrated avionics suite, providing the flight crew with easier access to pertinent information. Flight plan information is overlaid on a rich, dynamic map displaying airspace, rivers, lakes, parks and woodland areas that are pertinent to the missions conducted by the USFS.
Increased situational awareness provided by synthetic vision technology (SVT), presents a 3D depiction of terrain, obstacles, traffic and the runway environment. SVT works seamlessly with Class-A Terrain Awareness and Warning System (TAWS) by providing alerts such as excessive closure rate and large glideslope deviations. Additional features of the G950 NXi include WAAS/LPV approach capability, Traffic Alert and Collision Avoidance System (TCAS II) and more. Features such as SVT and TAWS improve situational awareness, particularly during low altitude flying in mountainous terrain, which is critical in the day-to-day operations of the USFS.
Global airspace modernization requirements are met with the ADS-B Out-compliant GTX 3000 Mode S Extended Squitter (ES) remote transponder. The GDL 88 ADS-B datalink provides flight crews with the additional benefit of ADS-B In Flight Information Service-Broadcast (FIS-B) weather. The addition of the GWX 70 weather radar aids in weather interpretation and analysis in the cockpit. Replacement of the existing avionics with the G950 NXi is estimated to provide a weight savings of up to 250 pounds, allowing the option to carry additional cargo, personnel or fuel. In addition to increased utility, the G950 NXi offers greater reliability, increased dispatch rates and will deliver tangible operational cost benefits to the USFS.
The G950 NXi-equipped Sherpa aircraft is used to support wildland fire operations, including smokejumper, passenger and cargo missions. For additional information regarding the G950 NXi integrated flight deck upgrade, visit: www.garmin.com/aviation.
The post G950 NXi Certified for United States Forest Service Sherpa Aircraft Fleet appeared first on Garmin Blog.
https://www.garmin.com/en-US/blog/aviation/g950-nxi-certified-for-united-states-forest-service-sherpa-aircraft-fleet/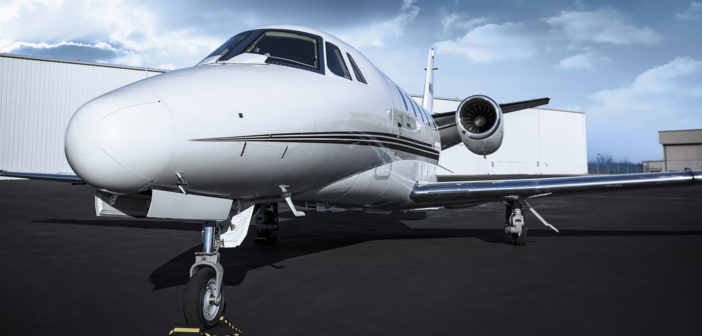 The National Business Aviation Association (NBAA) annual convention and exhibition returns to Orlando, Florida, October 16-18—bringing together over 25,000 industry professionals at the third largest tradeshow in the United States. Our aviation team will be on site representing our latest avionics, everything from ADS-B solutions to full integrated flight decks.
ADS-B Solutions
This year, we'll be showcasing our wide range of ADS-B solutions for business aircraft—did you know we've fielded more ADS-B solutions than any other brand in the industry? We've designed all-inclusive packages such as our GTX 3000 Mode S Extended Squitter transponder paired with our GDL 88 ADS-B datalink. These solutions are engineered to provide seamless integration between existing equipment such as TCAS systems, transponder control heads or radio management units to minimize cockpit modifications and streamline the installation process.
Integrated Flight Decks and Garmin-Equipped Citations
Be sure to check out our latest integrated flight deck upgrades, including G5000 and G1000 NXi. We are continuing to field G5000 for Beechjet upgrades around the globe, and the G5000 retrofit program for Cessna Citation Excel/XLS is making great flight test progress – we'll have an example on static display. G1000 NXi continues to be a staple upgrade for the vast fleet of King Air aircraft and TBM 850/900, and now, Cessna Citation Mustang and Phenom 100/300 programs are nearing completion. Attendees can also get a look at our TXi series of touchscreen flight displays, including a G700 TXi-equipped Cessna Citation II on static display, plus our GHD 2100 Head-Up Display for business aircraft.
Avionics Training
For the first time at NBAA 2018, we are hosting avionics training courses at the convention. On Wednesday, October 17, from 9am-11am and 2pm-4pm, attendees can learn about advanced features within Garmin integrated flight decks. Learn Climb, Cruise, and Descent VNAV operational techniques through a scenario-based profile. These seminars will also cover weather radar fundamentals while exploring the operation and features of the Garmin GWX Radar series. Courses will take place in meeting room N320A; walk-ins are welcome or register here.
Visit us in booth 2695 in the North/South Hall and check out static aircraft on display featuring a Cessna Citation 560 XLS featuring G5000 and a Cessna Citation II 550 featuring dual G700 TXi flight displays and dual GTN 750 touchscreen navigators at the Orlando Executive Airport. For more information about our latest business aviation solutions, visit garmin.com/businessaviation.
The post NBAA 2018: Integrated Flight Decks, ADS-B Solutions, Avionics Training and More appeared first on Garmin Blog.
https://www.garmin.com/en-US/blog/aviation/nbaa-2018-integrated-flight-decks-ads-b-solutions-avionics-training/
Jared Jukich is our spotlight intern this month. Jared is interning with the Quality team while also studying Industrial Engineering and Business Administration at North Dakota State University (NDSU).
What I enjoy the most about Appareo is the work environment. As an intern, it is a major relief to be able to ask anyone questions, including directors and managers. Also, it's awesome to be able to sit down with Appareo's leaders; it makes us feel welcomed and a part of the team.
Interested in internship or career opportunities at Appareo? Visit our careers page.
https://www.appareo.com/2018/09/12/appareo-intern-spotlight-jared-jukich/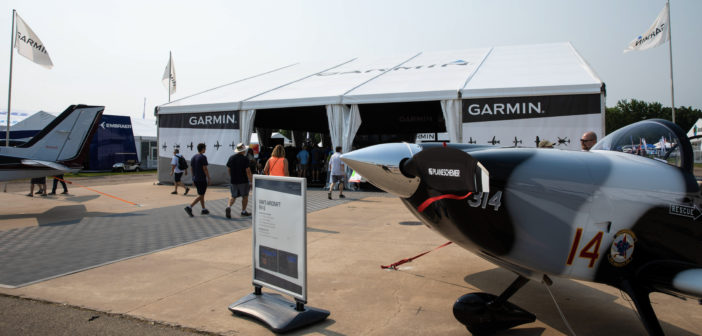 The results are in. Despite unfavorable weather and heavier-than-usual air traffic leading up to the show, EAA AirVenture Oshkosh proved once again it could produce another record-breaking event. With more than 600,000 attendees over the seven-day show, the upward trend continued for the Experimental Aircraft Association as aircraft owners, pilots and enthusiasts made their way to aviation's family reunion.
2018 featured the return of EAA's One Week Wonder project, a week-long mission to build an aircraft from kit to taxi by an army of volunteers. This year, Van's Aircraft provided one of their new LSA RV-12iS kits, and we chipped in an avionics suite featuring our G3X Touch flight display for experimental aircraft. On the show's opening day, the kit boxes were opened, and construction commenced. Eight days later, the aircraft completed its first flight.
There was never a dull moment at the Garmin booth just west of Boeing Plaza. We showcased our new TXi flight displays, GFC 500 and GFC 600 cost-effective retrofit autopilots, comprehensive range of ADS-B solutions and more—our display kiosks and daily seminars were busy all week! We even had a mix of certified and experimental aircraft on display at our booth with our latest avionics – including two Van's Aircraft RV-8's featuring G3X Touch avionics, a Cessna 172 with GFC 500, and a Beechcraft Baron 58 with G500 TXi, GFC 600 retrofit autopilot and GTN series avionics.
Our avionics for general aviation aircraft weren't the only products drawing attention, our G1000 NXi next generation integrated flight deck took home an Editor's Choice Award from Flying Magazine.
Plus, this year our aviation support and training teams provided even more hands-on training at Oshkosh than ever before. They introduced one-on-one GTN training in addition to their popular real-world, scenario-based classroom courses.
Until next year's Greatest Aviation Celebration, keep on flying, and keep on flying Garmin.
The post EAA AirVenture Oshkosh 2018 In Review appeared first on Garmin Blog.
https://www.garmin.com/en-US/blog/aviation/eaa-airventure-oshkosh-2018-in-review/
This week Enstrom Helicopter Corporation announced the certification of the Appareo Vision 1000 for their Enstrom 480B turbine helicopter. Federal Aviation Administration (FAA) certification was followed by certification from the European Aviation Safety Agency (EASA) and the Brazilian National Civil Aviation Agency (ANAC).
It is a self-contained design that is a perfect fit for the Enstrom 480B, the fact that it can capture so much information and it can be installed in a day in new or older aircraft has made it a perfect option for our customers." – Dennis Martin, Enstrom Helicopter
Vision 1000 provides comprehensive flight data for Appareo's turn-key Flight Data Monitoring (FDM) program. Information captured by Vision 1000:
> Attitude data (pitch, roll, yaw, etc.)
> WAAS GPS (latitude, longitude, ground speed, vertical speed, GPS altitude, etc.)
> Cockpit imaging
> Ambient audio
> Intercom system audio for crew and ATC communications (optional)
Read more in Vertical Magazine.
https://www.appareo.com/vision-1000-certified-by-enstrom/#utm_source=rss&utm_medium=rss