Our intern in the spotlight this month is Ander Sawchuk, a business analyst intern at Appareo. He began his internship in October 2017 and is currently attending NDSU, majoring in Finance, Global Business, and Spanish. When we asked what he's learned so far during his internship at Appareo, Ander said:
My prior internships usually taught me one or two specific skills, or were good exposure to professions I hadn't experienced before. However, my time at Appareo has taught me about myself and my personality.

This internship has shown me that if I'm not challenged every day at work, I would be wasting my time. My internship at Appareo has done that for me and then some. It is an honor to clock in every day and work with people that are much more intelligent than me."
Interested in internship or career opportunities at Appareo? Visit our careers page!
https://www.appareo.com/appareo-intern-spotlight-ander-sawchuk/#utm_source=rss&utm_medium=rss
Earlier this month, we shared our research findings at the Society for Machinery Failure Prevention Technology Conference in Virginia Beach, VA. Our research was specific to Grain Elevator Quality Assurance using Deep Convolutional Neural Network.
The accidental mixing of different grain types at an elevator is a common and costly mistake resulting in either a total loss or costly blending processes to correct. The team presented an automated and intelligent quality assurance system to prevent these incidents by using a deep convolutional neural for crop type classification deployed to an edge device. 
According to the team's research, human crop type classification accuracy across eight different crop types is 99.7% for the best expert and as low as 83.9% for the worst novice with an overall accuracy of 96.2% for the entire group in lab experiments. It is anticipated that in real-world conditions when faced with fatigue, distraction, varied skill level and negligence this number would reduce further. 
"It is clear that a highly accurate classification system which is able to continuously monitor the process and warn the operator would help reduce incidents."
To read more about the findings from the team's research, click here.
https://www.appareo.com/appareo-shares-grain-elevator-research-at-mfpt-conference/#utm_source=rss&utm_medium=rss
One of the secrets behind how we create great aviation products for pilots is this: many of us are pilots ourselves! While only 0.5% of the U.S. population has a pilot's license, more than 5% of Appareo employees do. That's 10 times the national average!
Collectively, our pilots log hundreds of flight hours in their free time. Let us introduce you to one now: Zach Peterson, Aviation Sales Manager
Zach's love for aviation started from his father. "My father is a CFI and has been flying for over 50 years. He continues to be my CFI to this day," Zach said.
The biggest thing Zach loves about his job is that he and his team are all pilots. "We share a love for flying and get to serve and be involved in the aviation community every day. What's not to love?"
Zach says this about the key to Appareo's success:
"The passion, commitment, and raw talent within Appareo is unlike anything I've encountered before. Being a part of that is not only a privilege but something I look forward to every morning. I believe this is a common sentiment throughout the company, and it is the driving force that propels us forward as an organization."
When asked about the future of Appareo, Zach said, "What excites me most is that Appareo's future is not limited or constrained. As a company, we are flexible and dynamic in a way that allows us to visualize a future that is not bound by the technology available today, but instead to focus on how we can make new technology a reality."
Read more from our Pilots of Appareo series:
Brian Babik, Territory Manager in Charlotte, NC
Geremy Kornreich, Territory Manager in Lafayette, CO
Kelly Keller, Territory Manager in Fort Worth, TX
Jason Powell, Software Team Lead in Fargo, ND
Nicholas Butts, Research Staff Engineer in Fargo, ND
https://www.appareo.com/pilots-of-appareo-zach-peterson/#utm_source=rss&utm_medium=rss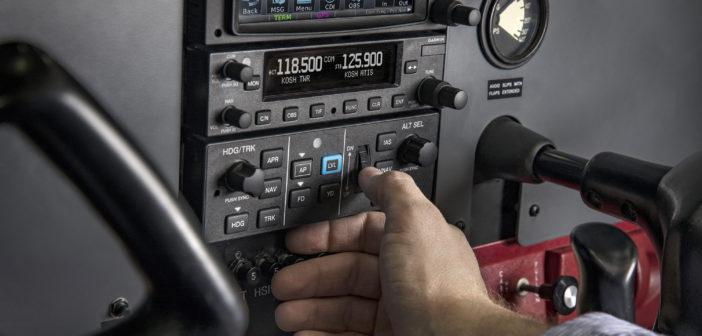 Aircraft loss-of-control scenarios in-flight are one of the foremost safety concerns in aviation today. It's become such a safety concern that it's landed a spot on the National Transportation Safety Board's Most Wanted List. At Garmin, we're doing our part to help put an end to these dangerous events. And one of our tools is our "blue button."
Officially referred to as the return-to-level (LVL) mode button, this dedicated button has been incorporated in select Garmin integrated flight decks featuring GFC 700, plus our new, cost-effective GFC 500 and GFC 600 retrofit autopilots — along with several Garmin autopilot solutions for experimental and light sport aircraft.
So, what exactly does the blue button do? In short, it puts the blue side — the sky — up. When the level mode button is activated in-flight, the autopilot automatically engages and works to return the aircraft to a straight-and-level condition.
We've heard the common scenarios that lead to loss of control before, including spatial disorientation from entering inadvertent IMC, from loss of situational awareness in the soup or even from steep turns. Fortunately, with our blue button, we've created a tool that can help.
For more information about the LVL Mode "blue button," or to learn more about our autopilot solutions, visit our website at Garmin.com/aviation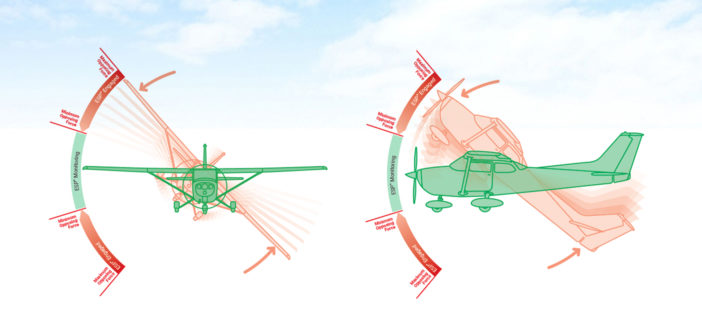 E-S-P. Three simple letters, with an extremely powerful meaning: Electronic Stability & Protection. It's a feature our team designed to keep a watchful eye on an aircraft's flight condition — and lend a helping hand if needed.
What is ESP? ESP is a safeguard created to assist you in maintaining safe, stable flight when hand-flying your aircraft. It monitors the aircraft's flight condition, functioning independently of the autopilot, and it applies a control force toward stable flight whenever pitch or roll deviations exceed recommended limits. ESP can also recognize when underspeed or overspeed conditions are about to occur — such as a stall or too-steep of a descent — and it makes appropriate adjustments to the controls. Plus, if the system detects that ESP has been activated for a specified period of time — such as in the event of pilot incapacitation — the autopilot will engage with the flight director in level mode to bring the aircraft back to level flight. However, if you're training or practicing, ESP can be manually disabled to allow intentional flight maneuvers.
Where is ESP? ESP can be found in many of our most popular integrated flight decks, including a number of G1000 NXi- and G3000-equipped aircraft, along with our new cost-effective GFC 500 retrofit autopilot for light single-engine aircraft, and GFC 600 retrofit autopilot for high-performance, more complex aircraft. Experimental/LSA owners and pilots can also take advantage of ESP with our G3X and G3X Touch experimental flight display systems by utilizing compatible G3X autopilot servos.
How can ESP help? Lately, an important discussion within the aviation community has centered around aircraft loss-of-control scenarios—in fact, it's on the NTSB's "Most Wanted" list. ESP is a direct result of these conversations. By helping to avoid the onset of inadvertent stall/spins, steep spirals or other loss-of-control situations, we want to help make the flight environment even better.
For more information about ESP, plus our extensive line of aviation products, visit our website at garmin.com/aviation.