This week Enstrom Helicopter Corporation announced the certification of the Appareo Vision 1000 for their Enstrom 480B turbine helicopter. Federal Aviation Administration (FAA) certification was followed by certification from the European Aviation Safety Agency (EASA) and the Brazilian National Civil Aviation Agency (ANAC).
It is a self-contained design that is a perfect fit for the Enstrom 480B, the fact that it can capture so much information and it can be installed in a day in new or older aircraft has made it a perfect option for our customers." – Dennis Martin, Enstrom Helicopter
Vision 1000 provides comprehensive flight data for Appareo's turn-key Flight Data Monitoring (FDM) program. Information captured by Vision 1000:
> Attitude data (pitch, roll, yaw, etc.)
> WAAS GPS (latitude, longitude, ground speed, vertical speed, GPS altitude, etc.)
> Cockpit imaging
> Ambient audio
> Intercom system audio for crew and ATC communications (optional)
Read more in Vertical Magazine.
https://www.appareo.com/vision-1000-certified-by-enstrom/#utm_source=rss&utm_medium=rss
This year is an important milestone for Appareo as we celebrate our 15th anniversary.
At the August company meeting, our founder Barry Batchellor shared his TEDx presentation about the Future of the Red River Valley. Barry also highlighted stories from our founding and explained how Appareo is wired for success.
Just as Appareo was founded in Barry's garage 15 years ago, "Great companies can develop in unlikely and challenging places."

David Batcheller, our CEO and Barry's son, recognized Barry for his outstanding leadership and mentorship at Appareo:
Barry see's things in a way that a normal, logical, straightforward engineer doesn't. He sees things differently and has changed the way I see the world." – Bob W.

"Barry is a great businessman and engineer. He digs into your project and what you're working on. Even though you may not always see eye to eye, you're so lucky to have his guidance."  – Adam R.

"It's a tremendous opportunity to work here, largely in part to Barry. Barry is a great mentor and coach, he knows and believes in all of us." – Pete N.
Our celebration reached it's climax later that afternoon at Appareo. At the Annual Summer Picnic, we gathered with our families to celebrate the end of summer and our 15-year anniversary, complete with Famous Dave's BBQ and "Minute to Win It"games.
We are incredibly grateful to celebrate this milestone with such a wonderful team!
https://www.appareo.com/appareo-15-year-anniversary-celebration/#utm_source=rss&utm_medium=rss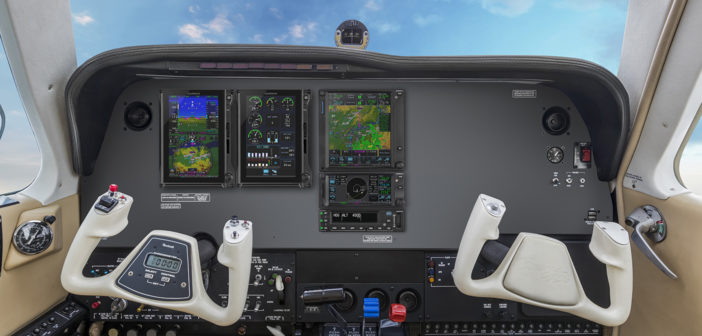 We are excited to announce the addition of new, cost-effective Garmin Navigation Database information for South America. This database will soon be available in the newly expanded Americas OnePak, which offers coverage in North, Central and South America and provides database updates across all Garmin avionics and a portable in a single aircraft.
"Given the tremendous success of the Garmin Navigation Database, we're excited to expand coverage even further to South America," said Carl Wolf, vice president of aviation marketing and sales. "This expanded coverage offers pilots a cost-effective alternative that can be packaged with other databases to provide pilots with all of the information they need in a single aircraft for an entire year – at one low price."
South American navigation data
New to South America, the Garmin Navigation Database provides a trusted and convenient path to incorporate the latest database information within select Garmin avionics. Data such as instrument procedures, frequencies and airport data are included in this database. Coverage of the new Garmin Navigation Database in South America starts at $149 USD for a single update and $399 USD for an annual subscription for the GTN 650/750 touchscreen series or GNS 430W/530W navigators.
OnePak annual database updates
Pilots operating across the Americas are offered significant savings with OnePak annual database subscriptions, which combines the Garmin Navigation Database and many other Garmin databases (where available) to provide additional data options that suit their needs. For one annual price, databases within OnePak subscriptions can be downloaded to multiple Garmin avionics and one qualifying portable in a single aircraft. The Americas OnePak that incorporates the new South America data is available on compatible products for $724 USD, which includes the Garmin Navigation Database, Terrain and Basemap and can also include the Airport Directory, IFR enroute charts, VFR sectional charts, Obstacles and SafeTaxi. The purchase of a OnePak subscription also provides existing Garmin Pilot

subscribers with an upgrade to Garmin Pilot IFR Premium that includes coverage in South America.
The Garmin Navigation Database and OnePaks are compatible with the following certified avionics:
GTN 650/750 touchscreen navigators
GNS 430W/530W navigators
G500 TXi/G600 TXi/G700 TXi/G500H TXi flight displays
G500/G600/G500H flight displays
G1000, G1000 NXi, G2000, G3000, G5000, G1000H and G5000H Integrated Flight Decks
Compatibility is also available for the following experimental flight displays and portables:
G3X, G3X Touch and G900X glass flight displays
aera 660
aera 795/796 series
aera 500 series
GPSMAP 696
The new Garmin Navigation Database with South American coverage is expected to be available by October. To purchase and download the new Garmin Navigation Database or OnePak database subscriptions and to view additional database pricing or coverage information, visit: www.flyGarmin.com.
The post Cost-Effective Navigation Databases Expanded to Include South America appeared first on Garmin Blog.
https://www.garmin.com/en-US/blog/aviation/cost-effective-navigation-databases-expanded-to-include-south-america/
With two new products to introduce, AirVenture 2018 was one for the books!
601,000 people attended
10,000 aircraft
3,000 showplanes
1,500 workshops and presentations
2,700 visitors registered from 87 nations
12 million people were reached by EAA's social media channels during AirVenture
New Products
Stratus 3 is the simple-to-use, portable wireless receiver that provides subscription-free weather, GPS information, backup attitude and ADS-B traffic on your tablet. The feature that pilots were most excited about is the Open ADS-B Mode, which was added so Stratus 3 could work with a variety of popular apps – both iOS and Android based.
Stratus Horizon Pro is a free app that delivers firmware updates to Stratus receivers, displays backup AHRS, and offers ATC Radio Playback when paired with a Stratus Audio Cable. Also coming soon to this app is ATC Radio Transcription!
The Team
The Oshkosh experience is valuable to a variety of our team members, not just the sales team. We always show up with a mix of folks from product development, engineering, marketing, sales, and support.
Mike Willers, Support Manager had this to say about his first time attending EAA AirVenture Oshkosh:
My team deals with a lot of questions and troubleshooting during the year, so it's fun to get out and talk with happy customers at these shows and learn about how much our products improve their flying careers or hobbies. It's fantastic to see how diverse our customers are from flying a few times a year to flying in large operations."
See you at EAA AirVenture Oshkosh 2019!
https://www.appareo.com/eaa-airventure-2018/#utm_source=rss&utm_medium=rss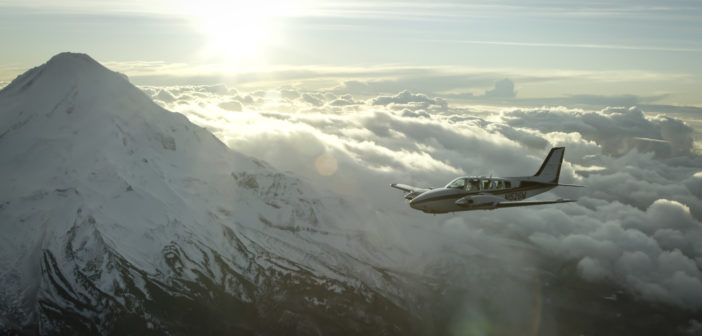 For the eighth consecutive year, our team at the Garmin AT facility in Salem, Oregon will be hosting an aviation Open House on Thursday, August 9th. This annual event, which is free to aviators who fly-in or drive-in, includes dinner, facility tours, educational seminars, product demonstrations and prizes.
Schedule (PDT):
3:00 p.m.—Doors Open
3:20 p.m.—Tours (Factory, Engineering, Hangar)
4:00 p.m.—Seminar #1 (Willamette Room)
5:00 p.m.—Seminar #2 (Willamette Room)
5:30 p.m.—Dinner (catered by Flight Deck)
6:20 p.m.—Tours
7:00 p.m.—Event Ends
Prizes include a VIRB Ultra 30 aviation bundle, aera 660, D2 Delta aviator watch and more.
The Garmin AT facility is located at McNary Field Airport (KSLE) in Salem, Oregon (2345 Turner Rd. SE). For additional information or to RSVP, contact Wayne McGhee at wayne.mcghee@garmin.com or 503-391-3439.
The post Garmin Aviation Open House in Salem, Oregon appeared first on Garmin Blog.
https://www.garmin.com/en-US/blog/aviation/garmin-aviation-open-house-in-salem-oregon/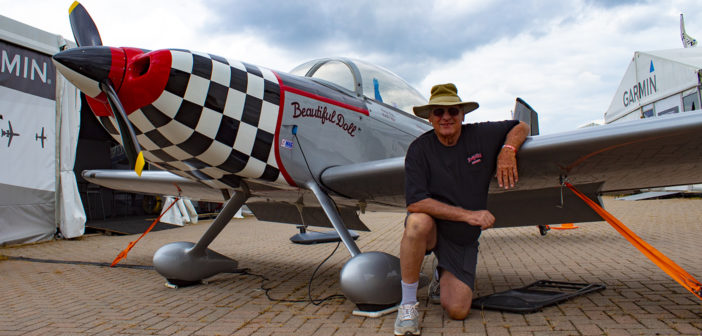 Our friend Danny King brought his Van's RV-8 to EAA AirVenture Oshkosh 2018, and let us show off his creation at our booth. A veteran aircraft builder and retired airline pilot, King knew the 'eight' was perfect the moment he saw it.
"I had been trying to resist the urge to build another airplane – I had already built the Pitts Special – and I knew how much effort and time it took. Then I came to Oshkosh in 1997, there was the RV-8, and I went 'oh no.' I tried to talk myself out of it, but it was just too good of a deal. I went ahead and built the 'eight' which was the smartest thing I ever did," said King.
King first flew his RV-8 in 2000, and since then, the avionics have been updated. It features three 7-inch portrait G3X Touch displays with primary flight display (PFD), multifunction display (MFD) and engine information system (EIS) functionality. Behind the scenes, our dual-axis G3X autopilot is able to integrate with the G3X Touch flight display system. Plus, a GTN 650 GPS/Nav/Comm offers multifunction capabilities, and the GTX 330 ES transponder provides ADS-B "Out" for NextGen airspace compliance, and a remote mounted GDL 52R provides ADS-B "In" weather and traffic data along with SiriusXM Nexrad weather.
"I wanted Garmin avionics…they interface very well with their other products, and they have brought technology used in business aircraft down to the experimental market," King said.
To see Danny King's Van's RV-8, visit our booth during EAA AirVenture Oshkosh 2018. For more information on our latest avionics solutions for experimental aircraft, visit garmin.com/experimental.
The post EAA AirVenture Oshkosh 2018: Danny King's RV-8 appeared first on Garmin Blog.
https://www.garmin.com/en-US/blog/aviation/eaa-airventure-oshkosh-2018-danny-king-rv-8/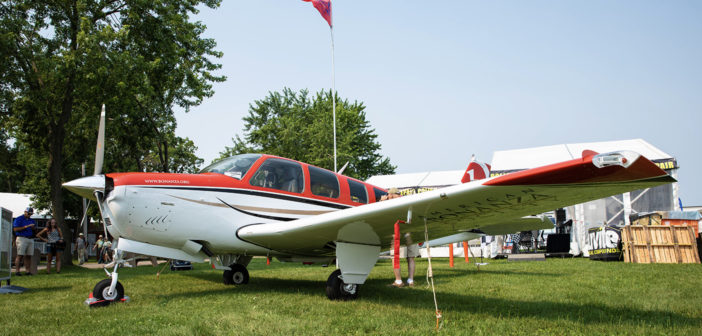 The American Bonanza Society Air Safety Foundation brought their Beechcraft A36 Bonanza to Oshkosh 2018. This 1981 model is used by the organization as a tool to train Bonanza pilots, flight instructors and mechanics through videos, seminars and hands-on activities.
"The ABS Air Safety Foundation exists to support pilots, mechanics and flight instructors in Beechcraft piston airplanes—specifically Bonanzas, Barons, Debonairs and Travel Airs," said Thomas Turner, Executive Director – Air Safety Foundation, ABS Magazine Editor. "We're part of the American Bonanza Society—ABS has been in existence for over 50 years—and our mission statement is to protect lives and preserve the Beechcraft fleet. Everything we do in the Air Safety Foundation is oriented along those lines."
"Several years ago, one of our very generous members left a large sum of money in his estate to the ABS Air Safety Foundation specifically to promote pilot and flight instructor training, and our board of directors elected to purchase an A36 Bonanza to use as a training aircraft and more importantly as a subject of training videos to improve and enhance the existing programs we have, and create new programs for training pilots and flight instructors."
The ABS Air Safety Foundation Bonanza features a 10.6-inch G500 TXi flight display that includes the optional engine information system. Our versatile G5 electronic flight instrument is utilized as a backup indicator, and new GFC 600 3-axis retrofit autopilot with pitch trim provides the legacy aircraft a modern and reliable solution. GTN 750 and GTN 650 provide GPS/Nav/Comm and multifunction display capabilities, along with our Flight Stream 510 providing wireless connectivity within our Connext ecosystem. Our popular GTX 345 ADS-B "In/Out" transponder brings the aircraft into compliance with NextGen airspace requirements, while also allowing ADS-B "In" traffic and weather to be displayed on compatible mobile devices. Cockpit audio comes from our GMA 350c Bluetooth and voice command-enable audio panel.
"This full panel of equipment really brings this airplane into the 21st Century," Turner said.
To learn more about the American Bonanza Society Air Safety Foundation Bonanza, check it out at their booth during EAA AirVenture Oshkosh 2018. For more information about our latest avionics solutions, visit us just west of Boeing Plaza on Celebration Way, or visit garmin.com/aviation.
The post EAA AirVenture Oshkosh 2018: Beechcraft A36 Bonanza appeared first on Garmin Blog.
https://www.garmin.com/en-US/blog/aviation/eaa-airventure-oshkosh-2018-beechcraft-a36-bonanza/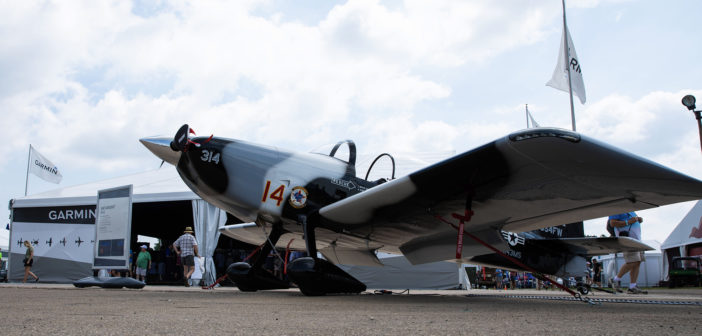 Van's aircraft has been a pioneer in the experimental aircraft with more than 10,000 examples flown to date. Featuring a desirable tandem cockpit configuration, the RV-8 has become a popular kit-build option for the many amateur aircraft builders.
This RV-8 on display at EAA AirVenture Oshkosh features dual 10.6-inch G3X Touch Displays that can function as primary flight displays (PFD), multifunction displays (MFD) plus optional highly configurable engine indication system (EIS). It also boasts our dual-axis G3X autopilot system that incorporates brushless DC servos for crisp responses and a smooth ride. Our GMA 245 Bluetooth audio panel, enables easy access to audio entertainment and phone calls with "home theater" quality sound alongside a GTN 650 GPS/Nav/Comm/Multifunction display. Behind the scenes, a GTR 20 comm radio and GTX 23 ES ADS-B "Out" transponder are remotely mounted but integrate well with the G3X Touch system.
Learn more about this RV-8, and all of our experimental and certified avionics solutions at EAA AirVenture Oshkosh 2018. To find your perfect experimental solution, visit www.garmin.com/experimental.
The post EAA AirVenture Oshkosh 2018: Van's RV-8 appeared first on Garmin Blog.
https://www.garmin.com/en-US/blog/aviation/eaa-airventure-oshkosh-2018-vans-rv-8/
Our first featured aircraft of EAA AirVenture Oshkosh 2018 is the 1994 Beechcraft Baron 58. This popular, light twin-engined piston aircraft features our latest avionics tailored for the legendary Beechcraft design.
Up front, this Baron features a 10.6-inch G500 TXi primary flight display (PFD) on the pilot's side, accompanied by dual portait 7-inch G500 TXi on the copilot's side for PFD and EIS (engine information system) capability. Along with the TXi displays, it includes GTN 750 and GTN 650 units for GPS/Nav/Comm/MFD functionality plus our Flight Stream 510, allowing wireless connectivity to our Connext ecosystem. Plus our latest GFC 600 three-axis retrofit autopilot with pitch trim.
The Baron also features several remote-mounted products, including GWX 75 Dopper-capable weather radar, GDL 69A SiriusXM weather and radio datalink, GMA 35c Bluetooth and voice command-enabled audio panel, GTX 345R ADS-B In/Out transponder and a GSR 56 global voice/text/position satellite datalink.
To learn more about our latest avionics for general aviation aircraft, check them out at EAA AirVenture Oshkosh along Celebration Way, or visit our website at garmin.com/aviation.
The post EAA AirVenture Oshkosh 2018: Beechcraft Baron 58 appeared first on Garmin Blog.
https://www.garmin.com/en-US/blog/aviation/oshkosh-2018-beechcraft-baron-58/
FARGO, North Dakota (July 20, 2018) — Appareo today announced a software addition to the Stratus family of pilot-friendly affordable avionics. Stratus Horizon Pro is a free iOS application that displays a backup Attitude Heading Reference System (AHRS), delivers firmware updates to Stratus receivers, offers Radio Playback, and will soon include Radio Transcription. The company will exhibit this app along with its full line of Stratus products next week at the annual EAA AirVenture Oshkosh 2018 fly-in and expo.
Stratus Horizon Pro displays supplemental attitude information driven by a Stratus receiver — essentially creating a "backup glass cockpit" on your iPad. The AHRS feature aligns itself automatically, so pilots can just turn it on and fly. Pilots will experience a very responsive pitch and bank instrument within the app, which becomes an excellent backup for emergency situations.
When paired with a Stratus Audio Cable, the Radio Playback feature captures Air Traffic Control (ATC) communications and saves them for easy one-touch playback. This gives pilots the ability to repeat radio communications without having to ask for a "say again."
"Pilots are going to love the ability to tap their iPad for a quick audio playback, rather than ask controllers to repeat themselves," said Appareo Aviation President Kris Garberg. "But we're not stopping there. We have more exciting features in development for this app."
Coming soon in the premium version will be a Radio Transcription feature. Similar to how visual voicemail works, the ATC communications will be converted into text and displayed directly above the audio playback line, providing a helpful visual assist for referencing previous audio clips.
"Receiving a clearance, ATIS or any other important ATC communication has never been easier when you don't need to write it down," Garberg said.
The speech recognition and language understanding technology that drives the Radio Transcription feature was custom-designed by the Artificial Intelligence (AI) division at Appareo. "Stratus Horizon Pro is an exciting first step toward AI-assisted technology for pilots," said Appareo AI Systems Director Josh Gelinske. "We look forward to building on the core of this machine learning technology to reduce workload and increase safety in the cockpit. "
At a global scale, speech recognition, translation, and transcription features are becoming increasingly more commonplace (e.g. Alexa and Siri). However, ATC communications present many unique challenges for these common speech recognition systems. The high rate of speech, noisy signal, narrow frequency band, and unique location identifiers are among those challenges. Appareo identified that shortfall in the existing technology and set out to develop a speech recognition system that would be customized for aviation.
"By using a custom-designed deep neural network trained on thousands of hours of speech and hundreds of hours of ATC data that we collected and transcribed, we've created a speech recognition system which can run on mobile devices without an Internet connection," Gelinske explained. "Natural Language Processing is also used to interpret the output of the speech recognition system to present it in a more pilot-friendly format. For example, tail numbers, altitudes, runways, and frequencies are transcribed in a way that will be more helpful to pilots."
Comparison example:

"This new AI technology is the baseline for exciting features we have in our app roadmap," Garberg said. "The Appareo Aviation product roadmap is focused on creating a safer, more convenient way to fly. It centers around a beyond-glass strategy, which is the future of aviation."
Stratus Horizon Pro was designed to work with an iPad's Split View, as well as the new Multitasking or "slide over" feature, which allows users to work with two apps at the same time. This means pilots can have Stratus Horizon Pro displayed as a small overlay, while continuing to run their favorite EFB. The app can be viewed in day mode, night mode, or HUD mode for those that have a heads up display. The Stratus Audio Cable (available to purchase here) is necessary to enable the audio playback feature. No cellular service or internet connection is required to operate the app. Available only for iOS devices.
Stratus Horizon Pro is available for free download from the App Store. For more information about Stratus, visit www.appareo.com/stratus.
# # #

About Appareo
Appareo is a recognized leader in the custom design, development and manufacture of innovative electronic and software solutions for aerospace and agriculture. Through the creative application of cutting-edge technologies, Appareo creates complex end-to-end solutions that include both mobile and cloud-based components. The company is privately held, with world headquarters located in Fargo, N.D., and design offices in Tempe, Ariz. and Paris, France. All Stratus products are designed, developed, built and supported in the USA. The company currently has a network of 540 dealers and was voted 2017 AEA Association Member of the Year.
https://www.appareo.com/appareo-launches-stratus-app-with-ahrs-and-atc-radio-playback/#utm_source=rss&utm_medium=rss