Garmin Autoland brought home FLYING Magazine's 2021 Flying Innovation Award for an "incredible leap forward in GA safety."
Garmin Autoland won the 2020 Robert J. Collier Trophy in June, and now it's added FLYING Magazine's 2021 Flying Innovation Award to its résumé.
Certified in May 2020 on select general aviation aircraft, Garmin Autoland is the world's first autonomous system designed to activate in an emergency to fly and land an aircraft with no human intervention. It can take over automatically after determining a pilot is unable to fly, or it can be engaged when the pilot or passengers press an activation button. It will then select an optimal destination to land, avoid known hazards, announce its intentions to air traffic control and passengers, and then proceed to land the airplane1.
"We honor the foresight and decade of effort invested by the team at Garmin Aviation, as well as those significant contributions of their OEM partners — Piper Aircraft, Daher and Cirrus Aircraft — to bring an automated landing within reach of general aviation pilots and passengers," FLYING Magazine said in its announcement. "It's a privilege to give the 2021 Flying Innovation Award for this incredible leap forward in GA safety to Garmin Aviation."
Autoland is part of the Autonomí

family, a suite of autonomous safety-enhancing technologies that are designed to make flying easier and safer for both pilot and passengers. Other Autonomí technologies include Electronic Stability and Protection (ESP

), emergency descent mode, Smart Rudder Bias and Smart Glide

.
"It is a tremendous honor to be recognized with the prestigious Flying Innovation Award for Garmin Autoland," said Carl Wolf, Garmin vice president of aviation sales and marketing. "We are so proud of the forward-thinking mindset and dedication to safety of the Garmin team, our aircraft manufacturing collaborators and so many others that played a part in the more than a decade's long mission of making this life-saving technology a reality."
To learn more about the award, see FLYING Magazine's article here.
¹See Garmin.com/ALuse for Autoland system requirements and limitations
The post Garmin Wins FLYING Magazine's 2021 Flying Innovation Award appeared first on Garmin Blog.
https://www.garmin.com/en-US/blog/aviation/garmin-wins-flying-magazines-2021-flying-innovation-award/
FltPlan.com is the largest flight planning company in North America and offers free, web-based flight planning and filing, plus a full range of premium services. In fact, it's got so many features that it's easy to overlook some of your options. Below, we've highlighted five of our favorite FltPlan® components, complete with some tips to help you take full advantage.
Expected Departure Clearance Time (EDCT)
Obtaining your EDCT up to 90 minutes before departure can help alleviate headaches for flight crews and passengers alike. FltPlan can help.
EDCTs can be obtained up to 90 minutes before your scheduled departure time. EDCT notices and Planned ATC Routes are a package. If you select that you'd like to receive your Planned ATC Route, we will also send you any EDCT that may be in effect along with your wheels-up time, i.e., your EDCT. If your flight is not flying in an area of EDCTs, then you will not receive any EDCT emails.
To opt in, EDCTs can be found on the Main Menu page under Flight Tracking > ATC Route/EDCT.
We also offer a link on your Active Flight Plan List that will direct you to the FAA's EDCT website. The FAA website will let you know whether or not your flight will be affected by delays.
Aircraft Performance Customization
FltPlan flight planning service's customizable Aircraft Performance Page now allows you to switch your fuel units between lbs, gallons and kg with just a click.
Go to Main Menu > Settings > A/C Performance, and select your aircraft. Under the Method 2 heading, look for the "Fuel Units" drop-down menu, and select your desired unit of measurement. The conversion calculations are completed for you automatically.
You can also complete the blanks in the Advanced Fuel Burn section. This is ideal for taking information from your flight manual, POH or QRH, where some of the altitudes are not listed. By clicking the "Fill in Blanks Below" button, any empty fields — such as climb speed, cruise speed, fuel burn, etc. — are filled in. When you save your changes, a warning message will let you know if you have any gaps.
Find Nearby Fuel Stops
Looking for places to stop for fuel? Our Find Fuel Stop feature (under Flight Planning > Find Fuel Stop) can do just that. Select your aircraft, departure and arrival, and the date of flight, and you'll be able to customize the distance, runway length and fuel type you're looking for on the search. Once completed, all nearby fuel stops will display along with the runway length, FBO and fuel pricing.
Adding the Operator Name to Your ICAO Format Flight Plan
The FAA requires that Part 135 operators indicate their operator name in Item 18. With FltPlan, it's a simple one-time process to set up your account to include this information in all your ICAO format flight plans.
To add OPR information to your ICAO data, go to Main Menu > Settings > A/C ICAO Data, and select the A/C. Under Emergency Contact & Aircraft Operator / Owner Info, complete the Operator Name field.
While you're there, please make sure your emergency contact name and phone number are current. This is the number that FltPlan will call if there is an incident or accident, so please don't enter your own contact information.
Plan Fuel Loads for the Day at a Glance
Do you fly multiple legs in a single duty and want a quick way to look at needed fuel loads? Minimum fuel required can be quickly viewed from our Flight Listing page. The listing, which also includes fuel burn, displays requirements for both IFR and VFR flights. With Flight Listing, all your routing and flight information can be seen on one page, which can be printed out to bring with you.
The Flight Listing page can be accessed from Main Menu > Flight Planning > Flight Listing.
Going to Oshkosh? Come visit us!
We're excited to get back to AirVenture Oshkosh and be reunited with our aviation family! Visit Garmin and FltPlan at our exhibit on Celebration Way to demo our latest, greatest products and services. Flying a Garmin equipped airplane? We will be offering up to $100 off select database packages for all your flying needs at Oshkosh this year, and we will have pros on-site at our Database Desk to help you find the best solution for you. The discount applies only to purchases at the show and includes select database regions. See here for more information.
The post Five Tips for Planning Your Flight with FltPlan.com appeared first on Garmin Blog.
https://www.garmin.com/en-US/blog/aviation/five-tips-for-planning-your-flight-with-fltplan-com/
It's been more than 1 year, 11 months and 2 weeks since the last EAA AirVenture Oshkosh — not that we're counting or anything — and we're ready to get back. The Garmin exhibit will be even better this year, and we're located at the same location: just west of Boeing Plaza along Celebration Way. We hope you're looking forward to it as much as we are. Below are just a few of the reasons to get excited.
1) New avionics, features and upgrades.
See our latest products, features and upgrades and how they work in person with one of our avionics experts at the show. Updates this year include TXi EIS capabilities for turboprop twins, GI 275 with transponder control and display options, plus much more. We'll even be demonstrating our Collier Trophy-winning Autoland technology, which will definitely be worth planning your day around.
2) Database updates and subscriptions available at the Garmin exhibit.
For the first time, database subscriptions will be available for purchase right from our EAA AirVenture exhibit. Select subscriptions will also be eligible for special AirVenture savings. Simply bring your flyGarmin login information and avionics system IDs, and our team will apply new databases and subscriptions to your flyGarmin account. Your databases will be ready and waiting for upload at the next data cycle.
3) Garmin seminar series and promotions.
Have a question about a Garmin product, or just want to know more about our solutions? Attend daily seminars presented by our team of experts, ranging from getting started with the Garmin Pilot

app through our latest certified flight deck and display upgrades. Plus, if you attend a Garmin seminar at EAA AirVenture, you can be eligible for additional savings on select Garmin avionics. See the full seminar schedule here.
We also extended our dual GI 275 bundle promotion through Aug. 13 — so you can take advantage of savings through EAA AirVenture Oshkosh.
4) Garmin ambassador Mike Patey and "Scrappy."
Be one of the first to see Mike Patey's latest creation, "Scrappy." Based on the popular Cub Crafters Carbon Cub airframe, Patey and his team enlarged the fuselage, beefed up the frame, installed a massive 780 cubic-inch piston engine and added plenty of custom features. And naturally, we're partial to the panel. Our Team X group of pilots and experimental engineers worked with Mike to develop a unique Garmin panel for "Scrappy." Mike will be spending time at our exhibit with "Scrappy" answering your questions, taking pictures and signing autographs. You won't want to miss it.
5) Garmin ambassador FlightChops and his Van's Aircraft RV-14.
Steve Thorne — better known as FlightChops — will also be showcasing his recently completed Van's Aircraft RV-14 at our exhibit. Attendees will not only be able to see the Garmin-equipped panel but will be able to visit with FlightChops as well. Learn more about his aircraft in his YouTube series of build vlogs here.
6) GTN pilot training courses.
Our pilot training team is hosting in-person GTN series training courses at the Hilton Garden Inn on the Oshkosh, Wisconsin, airfield, July 26-30. These hands-on, scenario-based classes teach effective and efficient flight operation with an emphasis on flight planning and instrument procedures. Space is limited, so sign up now.
For our full schedule of EAA AirVenture Oshkosh events, click here.
The post Garmin at EAA AirVenture Oshkosh 2021 appeared first on Garmin Blog.
https://www.garmin.com/en-US/blog/aviation/garmin-at-eaa-airventure-oshkosh-2021/
Learn how a Beechcraft Baron 58 operator relies on the latest Garmin avionics — including our GFC

600 autopilot with Smart Rudder Bias — to help reduce workload and increase confidence during single-pilot IFR operations.
When Marshall Chipley's family business was looking for an airplane to help support their fleet of construction equipment, reliability and safety-enhancing features were top priorities. Their typical missions would begin from their headquarters in South Carolina, transporting replacement parts and tools throughout the region for paving, grading and earth moving machinery — sometimes twice a day and in instrument conditions. Chipley, the only pilot for the company, knew a light piston twin would offer the performance, reliability and safety features needed to accomplish their mission. Ultimately, they decided a 1996 Beechcraft Baron 58 best fit the profile.
Although a highly capable aircraft, an engine failure in a Baron or any light twin can present a safety risk of its own. With this consideration, and the higher workloads required for single-pilot IFR operations, Chipley and his family decided a Garmin-equipped cockpit would not only make the aircraft more capable but also enhance safety. The upgrade included G600 TXi, EIS TXi, a GFC 600 digital autopilot with Smart Rudder Bias, GTN

750 and more.
"It wasn't just about wanting this [avionics] system to make my job easier," Chipley said. "We also wanted this system to make this really great aircraft what it actually could be. If you get behind the airplane in a bad weather situation, you could get yourself in a bad spot. Having the situational awareness the Garmin products offered was a no-brainer."
Precision control with the GFC 600 digital autopilot
One of the key benefits an autopilot can offer is helping reduce pilot workload, especially during flights in instrument conditions. The Garmin GFC 600 builds on that principle with a robust feature set, including underspeed and overspeed protection, a dedicated return-to-level mode button, Garmin Electronic Stability and Protection and much more.
"It doesn't matter if I've got a 15-knot crosswind, [GFC 600] flies a perfect, straight glideslope and localizer all the way in … to be able to trust the system when I'm coming in to just above minimums … it gives the confidence that you can stay ahead of this airplane and make this a safe flight."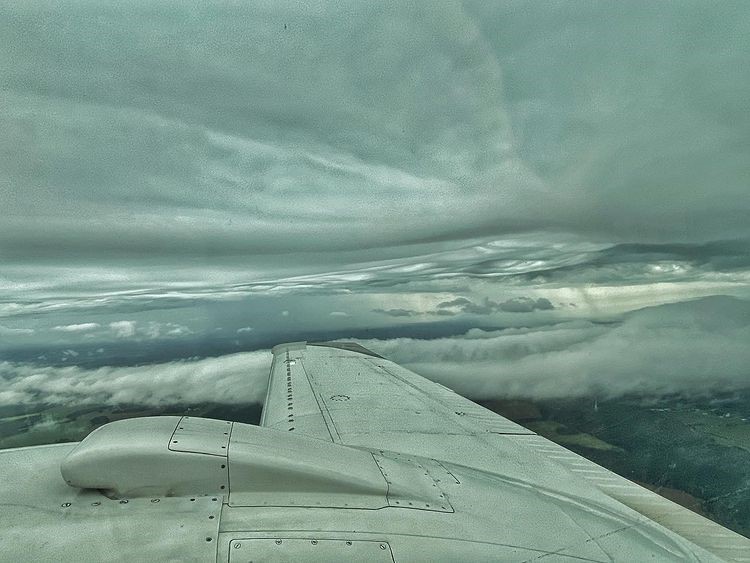 Smart Rudder Bias: A helping hand in an engine power-loss event
A major advantage of operating a twin is the added peace of mind that comes with engine redundancy. If one engine loses power, the remaining engine could provide enough thrust to get the aircraft to the nearest airport for an emergency landing. However, an engine failure in a twin can present hazardous aerodynamic effects, forcing pilots to act quickly to maintain control of the aircraft. Chipley understood this risk, and because the Baron was equipped with the GFC 600 autopilot and yaw damper, TXi primary flight display and TXi EIS, adding Smart Rudder Bias was an easy decision.
"If I have a single engine issue on takeoff, I've got some help here," Chipley said. "I know Smart Rudder Bias will be like a copilot to help me react quickly."
Smart Rudder Bias monitors the aircraft throughout the entire flight, determines a one-engine inoperative condition, identifies which engine is affected during a failure and immediately applies control force to the rudder to help overcome yaw tendencies.
A seamlessly integrated avionics ecosystem
But having modern avionics wasn't enough. Chipley wanted a system that was engineered to work seamlessly together, ensuring optimum performance.
"We wanted avionics that work well together. You can put things from different manufacturers together, but when something is designed in-house to work together, that's the best it can be," Chipley said. "It can't be any better, because it was designed to work together. Having avionics that work effectively and efficiently was really important to us. That ecosystem didn't exist anywhere else."
The Garmin Flight Stream 510 wireless gateway provides this integration between the GTN 750 navigators, G600 TXi flight displays and iPads® running Garmin Pilot

.
"We use Garmin Pilot to download all of the databases, charts and supplements that we need. I go sit in the airplane 30 minutes before a flight and get everything uploaded," Chipley said. "Then if I have a routing change from ATC, I can plug it in on my iPad or on the dash, and it's always feeding the updated flight plan to the iPad, or from the iPad to the avionics," Chipley said. "It's nice to have updated information in-flight."
Added confidence on every flight
Although the Baron took a quantum leap forward in capabilities with the Garmin upgrades, for Chipley, it's the added confidence and sense of safety that strikes a chord.
"This isn't just about having a nice system that makes flying fun, this is about safety," Chipley added. "I've got a wife and three children — we have to make sure we come home."
iPad is a trademark of Apple Inc., registered in the U.S. and other countries.
The post Maximizing a Light Twin with Garmin Avionics and Smart Rudder Bias appeared first on Garmin Blog.
https://www.garmin.com/en-US/blog/aviation/maximizing-a-light-twin-with-garmin-avionics-and-smart-rudder-bias/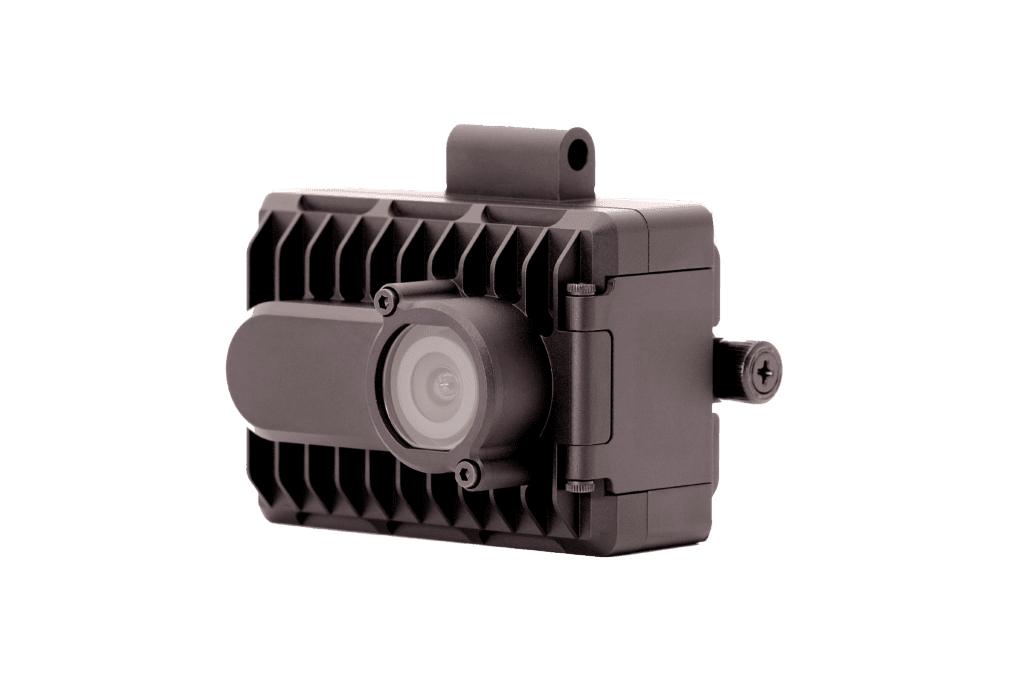 "FDM or FOQA programs are valuable for fleet operators to monitor trends, identify areas of risk, and deploy training programs to mitigate those risks. However, it can be a challenge for mixed-fleet operators to effectively analyze their flight data when it is collected in multiple acquisition systems" said David Batcheller, President & CBO of Appareo. "The AIRS-400 is an ideal solution for those programs because it was designed for use in both modern and legacy aircraft," Batcheller said.
With its one-day installation and simple setup, AIRS-400 is the easiest way to get started with an FDM program. Whether data is offloaded via SD card or cellular transmission, it can then be monitored, analyzed, and played back using Appareo's suite of FDM/FOQA software tools, which are the easiest flight data monitoring software tools to use on the market today. Together with Appareo's flight replay and analysis software, AIRS-400 is a powerful tool for debriefing flights, and provides critical troubleshooting insight for maintenance personnel. With the web-based software, Appareo EnVision, an FDM team can set up customized event triggers — derived from their standard flight ops — to create a comprehensive picture of the safety and performance of their crew and aircraft.
AIRS-400 joins the Appareo connectivity ecosystem, which includes some of the industry's best lightweight flight data recording solutions, including Vision 1000, the flagship recorder by which Appareo pioneered FDM for light fixed-wing aircraft and rotorcraft.
"Considering our Vision 1000 customers who are interested in upgrading to UHD video and cellular data offload capabilities, AIRS-400 was designed to be a drop-in replacement for the Vision 1000 recorder," said Kris Garberg, President of Appareo Aviation. "Customers who purchased Vision 1000 from Appareo, or received one in a new Airbus Helicopters delivery, can purchase AIRS-400 and plug the new device directly into the Vision 1000 harness and re-use the original mounting bracket."
AIRS-400 is pending FAA certification and expected to be shipping in September. A full STC AML will be available — contact Appareo for information about pricing.
# # #
https://appareo.com/2021/06/22/appareo-announces-4k-ultra-hd-flight-data-recorder-with-cellular-data-offload/
Now through June 18, 2021, Garmin is offering select dual GI 275 bundles at a special price.
There are several reasons to upgrade a traditional six pack with our GI 275 electronic flight instruments. It's a modern, reliable and lightweight solution that lets you ditch the older, maintenance-prone, vacuum-style instruments. After the success of our G5 electronic flight instrument, we developed the GI 275 — building on what a small, cost-effective digital instrument could do. It boasts a bright touchscreen display, a wide range of instrument formats and functions, and even more features, capabilities and benefits.
And while upgrading an aircraft with a single GI 275 is beneficial — whether it be an attitude indicator, HSI, MFD or EIS version — upgrading with two GI 275 electronic flight instruments is even better. Take the attitude indicator and HSI, for example. There are a few ways these instruments can not only work together but also provide safety-enhancing features and cost efficiencies for aircraft owners and pilots alike.
More safety-enhancing situational awareness
We added even more safety-enhancing features to the GI 275, with the goal of bringing more situational awareness to the cockpit. An optional synthetic vision enablement overlays a rich, 3-D topographic view of terrain, traffic, obstacles and more, all within the GI 275 attitude display.
The HSI version of the GI 275 continues this theme with the popular HSI map. This feature creates an MFD-like map within the HSI that can incorporate weather data, SafeTaxi® diagrams, traffic, terrain and more.
Precise autopilot control and nav guidance — even with third-party autopilots
Another advantage the GI 275 attitude indicator has over our G5 electronic flight instrument is support for a broader list of third-party autopilots1, in addition to our GFC

500 autopilot. (For a complete list of third-party autopilots compatible with GI 275, click here.) The GI 275 can provide precise attitude information, plus flight director command bar cues, reference markers and much more on the bright display.
Reduce installation costs and keep your panel's classic look
With a GI 275 attitude indicator and a GI 275 HSI combination, you get many of the same benefits larger format flight displays offer, but with a less intrusive installation. GI 275 can flush mount in a standard 3-1/8" round cutout, meaning no major panel modifications required. That translates to faster installs and lower overall installation costs, all while keeping the same classic look of your panel.
Digital redundancy
You can count on the reliability of the GI 275, but primary instruments often require backups. With the installation of a GI 275 attitude indicator and GI 275 HSI, you get the benefit of auto-reversionary mode2. This mode kicks in and displays attitude and heading data on the remaining HSI or MFD if an outage should occur. If that doesn't provide enough peace of mind, then consider the GI 275 attitude indicator's backup battery — it provides up to 60 minutes of power to get you home.
For more information about our GI 275 electronic flight instrument, contact your local Garmin authorized dealer or visit Garmin.com.
Now through June 18, 2021, Garmin is offering dual GI 275 bundles at a special price. Visit our promotions page to learn more.
1Requires GI 275 with built-in autopilot interface
2Both GI 275 units must be ADAHRS versions to support reversionary capability
The post One GI 275 Is Good; Two Are Better appeared first on Garmin Blog.
https://www.garmin.com/en-US/blog/aviation/one-gi-275-is-good-two-are-better/
Recently we asked @GarminAviation social media followers to weigh in on their favorite Garmin Pilot

features, and the results are in. Your answers were as varied as the feature list is long, which isn't at all surprising. Between all the flight planning, digital charts and situational awareness tools available on both the standard and premium plans, you have a lot to choose from when attempting to name just one feature as your favorite.
There were a few common themes among your answers, though, and we decided to share those with you. Is your favorite feature listed here? If not, let us know at @GarminAviation.
1. Apple® and Android Compatibility
Unfortunately, it's not always a given that your cockpit solutions will be compatible with whatever operating system you choose to operate on your mobile devices. But with Garmin Pilot, your device will be ready to fly regardless of whether you prefer iOS or Android.
2. Avionics Connectivity Tools
One of the biggest advantages of choosing Garmin for your avionics solutions is that many of our products integrate directly with Garmin Pilot — so whether we're talking about engine indication systems or Flight Stream 510 with database concierge, you can rest assured that wireless connectivity will be seamless.  
3. Automatic Logbook
Garmin Pilot will automatically generate logbook entries, support manual entries, track flight currency information, support endorsements, generate reports and seamlessly integrate with flyGarmin®.
4. Weather
With real-time radar and satellite imagery, lightning updates, icing forecasts and more, you'll be prepared to navigate whatever the day's weather decides to throw at you, as long as you've got an internet connection or a compatible datalink. One Instagram user wrote that it "saves my buns" — we concur.
5. Fuel Information
Fuel is not something you want to be guessing about — which is why so many of you love the Garmin Pilot fuel-planning tools with features such as estimated fuel required and fuel remaining at waypoint.
When it comes to Garmin Pilot, there's a lot to love — but every list has to end somewhere, right? To learn more about the features everyone's raving about, click here.
Apple is a trademark of Apple, Inc.
Android is a trademark of Google LLC.
iOS is a trademark licensed to Apple, Inc.
The post Fan-favorite Garmin Pilot Features appeared first on Garmin Blog.
https://www.garmin.com/en-US/blog/aviation/fan-favorite-garmin-pilot-features/
At Garmin we have the highest-value, most comprehensive avionics lineup in the industry — and they are all capable of meeting the unique needs of local, state and federal government agencies. Whether you're looking for integrated flight decks or stand-alone products like flight displays, navigators, audio panels, sensors and more, we're here to help you stay mission-ready with our CNS-/ATM-compliant commercial avionics solutions.
Here are five ways that innovative Garmin products can help you modernize your mission:
1. Commercial-off-the-shelf Solutions (COTS)
Ready to hit the runway immediately? Garmin COTS solutions speed up aircraft upgrade and implementation time, and you simultaneously improve life-cycle costs with new, zero-time, warrantied solutions. With Garmin you'll also have access to an award-winning training and support network, with in-person training and on-demand, web-based video instruction available from the Garmin Aviation Training team.
2. Open System Architecture Concept
Looking to integrate with mission equipment and hardware? We can help. Interface with existing, third-party mission computers, functions and sensors including IFF, SAASM GPS, HMCS, ARC 210c, TACAN and more while getting greater functionality and situational awareness in the cockpit. 
3. Wide-ranging Product Lineup
Garmin offers everything from fully integrated flight decks (IFD), like the G5000H

or G3000®, to stand-alone flight displays, navigators, flight control systems, audio panels, sensors and more. Our lineup of retrofit solutions is scalable and can optimize a variety of missions.
4. Modern, Reliable Upgrade Solutions
Integrate Garmin solutions into your new airframes or extend the life of your legacy fleets all while addressing known obsolescence issues. Garmin products incorporate the modern technology that you expect, including touchscreen controls and clear, simple and intuitive user interfaces. You can also take advantage of features designed to enhance situational awareness and safety, like our synthetic vision technology (Garmin SVT

) and HTAWS solutions.
5. Global Distribution and Support Network
Operating across the globe? Garmin is able to keep you mission-ready around the world via its global distribution and support network. The Garmin Aviation Training team and their resources are also available worldwide. Ready to modernize your mission? Contact a Garmin representative today.
The post Five Reasons to Choose Garmin Aviation Government and Defense Solutions appeared first on Garmin Blog.
https://www.garmin.com/en-US/blog/aviation/five-reasons-to-choose-garmin-aviation-government-and-defense-solutions/
Mobile devices have become essential in-flight tools for pilots and their passengers. With enhanced charging capabilities and a host of other features, the compact Garmin GSB

15 USB charger ensures pilots and passengers keep their devices fully charged while working on the fly (literally) so they're always ready for their next destination. Here are seven reasons to upgrade to Garmin's newest portable charger:
Charge multiple devices/dual ports. The new GSB 15 models include a variety of USB port options — Dual USB Type-C or a combination of USB Type-A and USB Type-C — each supporting up to 27 watts of power output per port simultaneously, allowing pilots and passengers to charge most mobile devices while they are in use.
Capability to push databases to multiple units. All GSB 15 models offer pilots the option to transfer databases to the GI 275 electronic flight instrument using a USB flash drive. Pilots can record flight data, including valuable engine indication system data and upload this information for an in-depth analysis.
Enhanced lighting. The latest GSB 15 models feature dimmable halo lighting around each port, making plugging in your device easy and hassle-free during nighttime conditions. For optimal viewing day or night, you can utilize the lighting bus to control brightness.
More power. Now with USB power delivery technology, the newest GSB 15 USB charger is designed to provide optimized power output for a specific device, allowing pilots and passengers to get the most out of their technology.
Compact, lightweight design. The GSB 15 USB charger's sleek design and options for rear and side power input connectors provide an ideal charging solution for any cockpit or cabin. Compact enough to fit a 1" cutout, its slim design makes it a suitable addition to almost any cockpit or space-constrained areas such as cabin sidewalls or armrests. Optional accessories such as GSB 15 mounting kits and decorative covers ensure a visually seamless presentation.
Peace of mind. The GSB 15 also provides owners and operators with short-circuit and over-temperature protection for extra peace of mind.
Ease of installation. The GSB 15 can take the place of an existing aircraft instrument hole with an optional adapter plate, and aircraft owners and operators with an existing GSB 15 will find that upgrading to a new model GSB 15 is easy for their installer by using the same connector as well as compatibility with original wiring for the new dimmable halo lighting feature.1
New models of the GSB 15 include dual USB Type-C ports or a combination USB Type-A and USB Type-C ports. Available for purchase through an authorized Garmin dealer.
1May require wiring or breaker change in 14-volt aircraft. See installation manual for details.
The post Seven Reasons to Upgrade to Garmin's New GSB 15 USB Charger appeared first on Garmin Blog.
https://www.garmin.com/en-US/blog/aviation/seven-reasons-to-upgrade-to-garmins-new-gsb-15-usb-charger/
Innovating is hard. Providing guidance to highly technical suppliers to create innovation for your vehicles is even harder — but it doesn't have to be. If you have strong supply chain relationships, your suppliers should be part of the solution in bringing your ideas to the market. To do so, however, requires a slightly different approach.
Why not to start with the RFI/RFP
Don't come to your key suppliers leading with a Request for Information (RFI) or Request for Proposal (RFP). To do that, one first must independently research a great deal in the technology space in which your supplier is (or should be) an expert. That research takes time and money, which delays your ability to approach the market with your solution to the problem.
Oftentimes, looking into the available literature in any technology space also ignores where the space is going. This hurts you two ways. This first is that it leads to responses from suppliers based on yesterday's technology, instead of tomorrow's. The second is that your highest value suppliers will be slowed down further in their response, working through your initial RFI and then crafting a combination of corrections to the technology requests as well as suggestions for how to better craft a later procurement stage for tomorrow's technology, instead of yesterday's.
How to leverage suppliers to create RFIs and RFPs
Ask your suppliers to help you with a business problem. This means approaching a highly technical supplier not with the specific piece of technology you want to source, but instead with a problem statement about the end user's problem that you're intending to solve with technology.
For example:
If your business is frustrated with the expense associated with service technicians applying in-warranty software updates, ask your supplier for technology solutions to solve that problem.

If your business is facing market pressure from a competitor who recently launched new and exciting technology, ask your supplier for advice on how to both match and extend beyond your competitor's innovation.

Unfortunately, we frequently see RFIs that match new competitors' offerings. This results in a business being stuck behind a competitor, who is continually moving onward, as businesses work to innovate only in a manner that "catches up." In our experience, there are always affordable, noteworthy, opportunities to be different.

If your business is challenged achieving cost reduction or efficiency targets and trying to figure out how to consolidate electronics or functions to achieve those targets, ask your supplier for advice on how to achieve maximum consolidative benefit for minimal complexity, cost, and risk.

One "gotcha" we see here is the consolidation of components with different evolutionary rates, leading to accelerated obsolescence pressure on technologies that could be highly resistant to technology-based obsolescence.
Building habits for supplier-delivered success
Great suppliers love these conversations and understand that delivering value for their customers is accomplished by fostering these kinds of conversations — even when the conversation may not deliver new production income for their business. Structuring the conversation in a manner that doesn't bias your supplier to a specific approach, and providing the freedom for their team to creatively encounter your business problem with a different lens, will bring great results.
Make it a habit to do this a couple of times a year. Choose a few key suppliers and provide business-level problems to them, asking them to bring their unique technology lens and focus to your business problem.
Guarantee you'll love the results.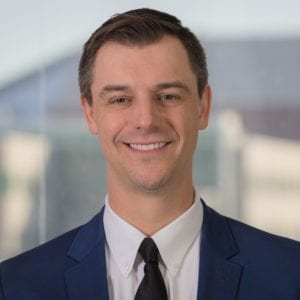 David Batcheller
President & CBO https://appareo.com/2021/04/05/why-your-supplier-should-help-you-write-that-rfp/