Mobile devices have become essential in-flight tools for pilots and their passengers. With enhanced charging capabilities and a host of other features, the compact Garmin GSB

15 USB charger ensures pilots and passengers keep their devices fully charged while working on the fly (literally) so they're always ready for their next destination. Here are seven reasons to upgrade to Garmin's newest portable charger:
Charge multiple devices/dual ports. The new GSB 15 models include a variety of USB port options — Dual USB Type-C or a combination of USB Type-A and USB Type-C — each supporting up to 27 watts of power output per port simultaneously, allowing pilots and passengers to charge most mobile devices while they are in use.
Capability to push databases to multiple units. All GSB 15 models offer pilots the option to transfer databases to the GI 275 electronic flight instrument using a USB flash drive. Pilots can record flight data, including valuable engine indication system data and upload this information for an in-depth analysis.
Enhanced lighting. The latest GSB 15 models feature dimmable halo lighting around each port, making plugging in your device easy and hassle-free during nighttime conditions. For optimal viewing day or night, you can utilize the lighting bus to control brightness.
More power. Now with USB power delivery technology, the newest GSB 15 USB charger is designed to provide optimized power output for a specific device, allowing pilots and passengers to get the most out of their technology.
Compact, lightweight design. The GSB 15 USB charger's sleek design and options for rear and side power input connectors provide an ideal charging solution for any cockpit or cabin. Compact enough to fit a 1" cutout, its slim design makes it a suitable addition to almost any cockpit or space-constrained areas such as cabin sidewalls or armrests. Optional accessories such as GSB 15 mounting kits and decorative covers ensure a visually seamless presentation.
Peace of mind. The GSB 15 also provides owners and operators with short-circuit and over-temperature protection for extra peace of mind.
Ease of installation. The GSB 15 can take the place of an existing aircraft instrument hole with an optional adapter plate, and aircraft owners and operators with an existing GSB 15 will find that upgrading to a new model GSB 15 is easy for their installer by using the same connector as well as compatibility with original wiring for the new dimmable halo lighting feature.1
New models of the GSB 15 include dual USB Type-C ports or a combination USB Type-A and USB Type-C ports. Available for purchase through an authorized Garmin dealer.
1May require wiring or breaker change in 14-volt aircraft. See installation manual for details.
The post Seven Reasons to Upgrade to Garmin's New GSB 15 USB Charger appeared first on Garmin Blog.
https://www.garmin.com/en-US/blog/aviation/seven-reasons-to-upgrade-to-garmins-new-gsb-15-usb-charger/
Innovating is hard. Providing guidance to highly technical suppliers to create innovation for your vehicles is even harder — but it doesn't have to be. If you have strong supply chain relationships, your suppliers should be part of the solution in bringing your ideas to the market. To do so, however, requires a slightly different approach.
Why not to start with the RFI/RFP
Don't come to your key suppliers leading with a Request for Information (RFI) or Request for Proposal (RFP). To do that, one first must independently research a great deal in the technology space in which your supplier is (or should be) an expert. That research takes time and money, which delays your ability to approach the market with your solution to the problem.
Oftentimes, looking into the available literature in any technology space also ignores where the space is going. This hurts you two ways. This first is that it leads to responses from suppliers based on yesterday's technology, instead of tomorrow's. The second is that your highest value suppliers will be slowed down further in their response, working through your initial RFI and then crafting a combination of corrections to the technology requests as well as suggestions for how to better craft a later procurement stage for tomorrow's technology, instead of yesterday's.
How to leverage suppliers to create RFIs and RFPs
Ask your suppliers to help you with a business problem. This means approaching a highly technical supplier not with the specific piece of technology you want to source, but instead with a problem statement about the end user's problem that you're intending to solve with technology.
For example:
If your business is frustrated with the expense associated with service technicians applying in-warranty software updates, ask your supplier for technology solutions to solve that problem.

If your business is facing market pressure from a competitor who recently launched new and exciting technology, ask your supplier for advice on how to both match and extend beyond your competitor's innovation.

Unfortunately, we frequently see RFIs that match new competitors' offerings. This results in a business being stuck behind a competitor, who is continually moving onward, as businesses work to innovate only in a manner that "catches up." In our experience, there are always affordable, noteworthy, opportunities to be different.

If your business is challenged achieving cost reduction or efficiency targets and trying to figure out how to consolidate electronics or functions to achieve those targets, ask your supplier for advice on how to achieve maximum consolidative benefit for minimal complexity, cost, and risk.

One "gotcha" we see here is the consolidation of components with different evolutionary rates, leading to accelerated obsolescence pressure on technologies that could be highly resistant to technology-based obsolescence.
Building habits for supplier-delivered success
Great suppliers love these conversations and understand that delivering value for their customers is accomplished by fostering these kinds of conversations — even when the conversation may not deliver new production income for their business. Structuring the conversation in a manner that doesn't bias your supplier to a specific approach, and providing the freedom for their team to creatively encounter your business problem with a different lens, will bring great results.
Make it a habit to do this a couple of times a year. Choose a few key suppliers and provide business-level problems to them, asking them to bring their unique technology lens and focus to your business problem.
Guarantee you'll love the results.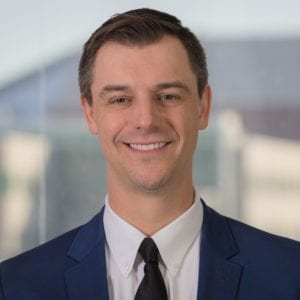 David Batcheller
President & CBO https://appareo.com/2021/04/05/why-your-supplier-should-help-you-write-that-rfp/
Manufacturers are faced with many different technologies to be considered in the design, manufacture, and deployment of new vehicles. In many circumstances, it isn't practical for one manufacturer's engineering group to really understand how to best leverage these technologies to create differentiation that positively separates your brand from the competition. Separation from your competition is important, and that makes the selection of the right supply chain partner an important task.
So how do you evaluate suppliers to find out if they have the right "stuff" to deliver on the differentiation you need? In this post we will outline what you should consider when selecting the right partner.
Demonstrated Capability
Find a supplier you're excited about and ask about the last time they helped transform a customer's business through their technology. Even if the technology is not what you are interested in right now, it's critical to know if they have experience fielding new technological developments, even if in an adjacent industry. Being first to the world with an technology approach to a problem is hard, and you want to work with people who have been down that road before and understand how difficult it is likely to be. Then, you can be more confident they have the will to overcome the unknown obstacles that will come along the way.
Where we've seen some of these partnerships break apart in the past is when organizations who have never really moved an industry attempt something audacious, not understanding how difficult it is really going to be. You have to make sure you've got a supplier that is going to step up when the going gets tough, because it will.
Make sure that your supplier can explain new and exciting technologies both in a layperson sense and in a highly technical manner. As Einstein once said, if you can't explain something simply, you don't understand it. Don't let acronyms, jargon, and engineering talk convince you of a supplier's competency. Make sure they can explain the technology in a way the board, your engineers, and your end customer would understand and are convinced by.
Philosophy & Culture
Innovation is hard. To create technology-based differentiation, with the intent of winning market share, innovating with your supplier is going to hurt a little bit. Doing innovation of real marketplace consequence is challenging — it will take longer, cost more, and challenge your business and your supply chain partnership in ways that cannot be anticipated at the outset. That means you need to have a strong alignment and shared philosophy with your supplier at the outset, to make sure your partnership can weather the storm.
So what do you evaluate in the initial conversations with this new supplier to find out if that alignment is really there?
We're big advocates of bringing business problems to technical supply chain partners on a regular basis, to challenge them to open new, high-value, differentiable opportunities for your business. If you're being introduced to a new potential supplier and looking to see if you have a fit, ask them about:
1. The most difficult part of a significant development from their business. Ask specifically about the biggest surprise — the real challenge they never saw coming.
A great potential partner is going to be honest and describe something that really, really sucked. They're going to use it as an opportunity to highlight their team's heroics and how they overcame the challenge. Beware of suppliers who cannot be real about facing a challenge. If they've never seen it, they're the wrong people, and if they can't be honest about it, how are they going to be transparent with you when it becomes really hard during your project?
2. Where they see a specific technology going in the next five years in your industry. Challenge them to defend the opinion.
You want a supplier that is convicted about your approach and shares your strong opinion about where you are headed. Difficult things take a shared commitment; asking your supplier to defend a shared opinion early, and utilize some devil's advocacy to test that convocation, is a great way to explore this early.
3. Something that everyone in the industry generally believes to be true about emerging technology that they completely disagree with.
Testing Commercial Alignment
Talk early about the investment that both businesses are going to make in fielding a new and exciting solution for the market. There is both a real cost and opportunity cost to each new partnership. You should explore why it is a great fit for both of you, at a high level, and feel comfortable that your supplier's conviction about that fit is real.
It is critical that the potential relationship and return for both you and your supplier are highly aligned, and testing this early is critical for any highly innovative product launch. When the product is going to be risky and innovative, the deployment will sap a lot of mindshare from your supplier — you want to be sure the reward and opportunity for your supplier is going to hold their attention and motivate the level of effort necessary to overcome any timeline, technology, or cost obstacles.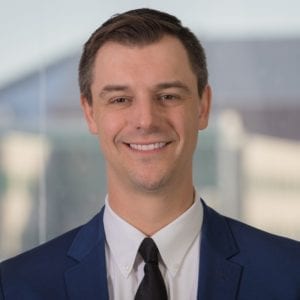 David Batcheller
President & CBO https://appareo.com/2021/03/29/critical-questions-to-ask-a-potential-new-electronics-supplier/
OFFICIAL RULES
NO PURCHASE NECESSARY TO ENTER OR WIN.    VOID WHERE PROHIBITED BY LAW. 
1. ELIGIBILITY:  The Sweepstakes is open only to individuals who are legal residents of the 50 United States (excluding Puerto Rico residents) or the District of Columbia, and who have reached the age of majority in their respective state or territory of residence at the time of entry. Employees and their immediate families of Garmin International, Inc. ("Garmin") and any of Garmin's affiliated companies are not eligible.  The Sweepstakes is subject to all applicable federal, state, and local laws and regulations and is void where prohibited by law.
2. AGREEMENT TO OFFICIAL RULES:  Entry in the Sweepstakes constitutes entrant's full and unconditional agreement to and acceptance of these Official Rules and the decisions of Garmin, which are final and binding.  Winning a prize is contingent upon fulfilling all requirements set forth herein in a timely manner.
3. SPONSOR:  Garmin, located at 1200 East 151st Street, Olathe, Kansas 66062, is the sole sponsor of this promotion. 
4. SWEEPSTAKES TERM:  The Sweepstakes begins at 12:00 a.m. Central Time ("CT") on March 11th, 2021  and will continue until 11:59 p.m. CT on March 14th, 2021 or such longer or shorter term as Garmin shall determine in its sole discretion (the "Sweepstakes Term").  Entries received prior to or after the Sweepstakes Term will be disqualified.  Garmin is the official timekeeper for the Sweepstakes Term, and all timekeeping decisions of Garmin shall be final.
5. ENTRY:  NO PURCHASE NECESSARY TO ENTER OR WIN.  Eligible persons may enter the Sweepstakes by each of the following methods: (1) entrants enter the Sweepstakes by sending a picture or video of themselves completing the activity to STEMOutreach@Garmin.com with "Garmin WOAW Activity in the subject lin.  (2) In addition to entering the Sweepstakes by the submission method in Subsection (1), eligible persons may also enter the Sweepstakes by submitting an e-mail to hr.admin@garmin.com with "Garmin Sweeps" in the subject line. Entrants using this alternate method of entry must provide their age, physical mailing address, and phone number in their email entries.
Entries will not be acknowledged. Garmin and its affiliates assume no responsibility for any lost entries or any computer, internet, or technical malfunctions that might occur during the entry process. Normal Internet access and usage charges imposed by your online service will apply.
In the event of a dispute as to the identity of any entrant, the authorized account holder of the email address used to set up the email account from which the entry was received, or in the case of the alternate means of entry, the email address from which entry was received, will be deemed to be the entrant. Potential winners may be required to show proof of being the authorized account holder of the email address account associated with the entry.
6. ENTRY LIMITATIONS: Eligible participants are limited to one entry in the Sweepstakes.  Each eligible participant may enter under one email account only. Entries using automated means to generate entries, or otherwise participate are not eligible.  Use of any automated system to enter as determined by Garmin in its sole judgment is prohibited and will result in disqualification at Garmin's sole discretion.  Additionally, anyone found to use multiple email accounts to enter will be disqualified from all participation in the Sweepstakes.  ALL ELIGIBLE ENTRIES WILL BE ENTERED INTO THE SWEEPSTAKES.  Entries by any method other than set forth in Section 5 are void.  Garmin is not responsible for entries that it does not receive for any reason, or for entries that it receives but are ineligible under these Official Rules.  Garmin will automatically disqualify: (1) any incomplete or illegible entry; and (2) any entries received that are in excess of the entry limit described above.
7. PRIZE: One prize (the "Prize") will be awarded for the Sweepstakes Term, consisting of a VivofitJr.
8. The Prize has an approximate retail value ("ARV") of $70.00.  The ARV of the Prize is subject to price fluctuations in the consumer marketplace based on, among other things, any gap in time between the date the ARV is estimated for purposes of these Official Rules and the date the Prize is awarded.  The Prize is nontransferable and non-refundable and must be accepted as awarded.  No cash or other substitution may be made, except by Garmin, who reserves the right to substitute the Prize with another prize of equal or greater value if the Prize is not available for any reason as determined by Garmin in its sole discretion.  Winners are responsible for any taxes associated with receipt of the Prize. 
9. DRAWING:  The potential winner of the Prize will be chosen in a random drawing from the pool of valid entries at Noon, CT, March 15th, 2021. Odds of winning depend on the number of eligible entries received during the Sweepstakes Term.  The random drawing will be conducted by one or more employees of Garmin or an independent fulfillment entity.
10. NOTIFICATION OF POTENTIAL WINNER:  Garmin will attempt to notify the potential winner by email address or in the event of an alternate means of entry potential winner by email) immediately after the drawing.  If a winner of the Prize cannot be located or does not respond by 11:00 AM CT, March 16th, 2021, the Prize will be forfeited, and an alternate potential winner will be drawn from the pool of remaining valid entries.  Alternate potential winners will be notified via email message (or in the event of an alternate means of entry potential winner, by email).  Garmin and its affiliates, or their respective officers, directors, employees, representatives and agents, will not be liable for unsuccessful efforts to notify a winner.
11. REQUIREMENTS OF THE POTENTIAL WINNER:  Except where prohibited by law, the potential winner may be required to complete and return an affidavit of eligibility (the "Affidavit") within 2 days of being notified.  If the potential winner fails to sign and return the Affidavit postmarked within the required time period, an alternate entrant may be selected in such potential winner's place from all of the remaining valid entries received for the Sweepstakes Term.  If a potential winner declines the Prize, does not respond to the Prize notification, fails to claim the Prize, is unavailable for Prize fulfillment, fails to abide by the Official Rules, or is ineligible, Garmin will select an alternate winner from all remaining valid entries received for the Sweepstakes Term.
12. PRIVACY:  Garmin will be collecting personal data from the entrants and potential winners in order to confirm Sweepstakes eligibility.  Garmin will treat this data in accordance with its privacy policy, located at http://www.garmin.com/privacy/.  In addition, Garmin may use and share an entrant's personal data with third parties solely to the extent necessary to fulfill its obligation to administer and sponsor this Sweepstakes. All information provided is being provided solely to Garmin.
13. GENERAL CONDITIONS:  Garmin reserves the right to cancel, suspend, and/or modify the Sweepstakes if any fraud, virus, or other technical problem corrupts the administration, security, or proper play of the Sweepstakes, as determined by Garmin in its sole discretion.  The use of robotic, automatic, macro, programmed or like methods (including without limitation the use of any promotion/sweepstakes subscription, notification, entry or like sites or services that offer sweepstakes entry services "on behalf of" entrant) is strictly prohibited.  In such event, Garmin reserves the right to award the Prize at random from among the valid entries received up to the time of the impairment.  Garmin reserves the right in its sole discretion to disqualify any individual it finds to be tampering with the entry process or the operation of the Sweepstakes or to be acting in violation of these Official Rules or in an unsportsmanlike or disruptive manner.  Any false information provided by any entrant concerning such entrant's identify or mailing address or any non-compliance by an entrant with these Official Rules may result in the immediate disqualification of the entrant from this Sweepstakes.  ANY ATTEMPT BY ANY PERSON TO UNDERMINE THE LEGITIMATE OPERATION OF THE SWEEPSTAKES MAY BE A VIOLATION OF CRIMINAL AND CIVIL LAW, AND SHOULD SUCH AN ATTEMPT BE MADE, GARMIN RESERVES THE RIGHT TO SEEK DAMAGES FROM ANY SUCH PERSON TO THE FULLEST EXTENT PERMITTED BY LAW.  Garmin's failure to enforce any term of these Official Rules shall not constitute a waiver of that provision. 
14. PUBLICITY:  Notwithstanding any other term herein, except where prohibited by law, submission of any entry constitutes the entrant's consent to use of entrant's name, likeness, voice, state of residence, biographical and prize information, statements about the promotion, anything submitted to enter the Sweepstakes and/or the entrant's photo for advertising and promotional purposes in any media now known or hereafter devised without review, notification, approval or compensation.
15. LIMITATION OF LIABILITY:  By participating in the Sweepstakes, each entrant agrees to release and hold harmless Garmin and its parents, subsidiaries, affiliates, and each of their respective officers, directors, employees, and agents (the "Released Parties"), from and against any claim or cause of action arising out of participation in the Sweepstakes or receipt or use of any Prize, including but not limited to: (a) any inaccurate information, whether caused by entrants or printer errors; (b) unauthorized human intervention in any part of the Sweepstakes; (c) technical failures of any kind, including, but not limited to electronic malfunctioning of any website, network, hardware or software; or (d) technical or human error which may occur in the administration of the Sweepstakes or the processing of entries or winners.  ADDITIONAL POSSIBLE CLAIMS OR CAUSES OF ACTION INCLUDE, BUT ARE NOT LIMITED TO, INFRINGEMENT OF ANY RIGHT OF PUBLICITY OR INTELLECTUAL PROPERTY; THREATENED OR ACTUAL INJURY, LOSS, OR DAMAGE TO ANY PERSON, INCLUDING DEATH AND DISABILITY; DEFAMATION OR PORTRAYAL IN A FALSE LIGHT (INTENTIONAL AND UNINTENTIONAL); AND DAMAGE TO OR LOSS OF PROPERTY ARISING OUT OF SUCH ENTRANT'S PARTICIPATION IN THE SWEEPSTAKES OR RECEIPT OR USE OR MISUSE OF ANY PRIZE. IN NO EVENT WILL THE RELEASED PARTIES BE RESPONSIBLE FOR OR LIABLE FOR ANY DAMAGES OR LOSSES OF ANY KIND, INCLUDING INDIRECT, INCIDENTAL, CONSEQUENTIAL, OR PUNITIVE DAMAGES ARISING OUT OF THIS PROMOTION.  Without limiting the foregoing, everything in these Rules and in this promotion, including, with the exception of Garmin's standard limited product warranty, the prize awarded, is provided "as is' without warranty of any kind, either express or implied, including but not limited to, the implied warranties of merchantability, fitness for a particular purpose or non-infringement.  Some jurisdictions may not allow the limitations or exclusion of implied warranties, so some of the above limitations or exclusions may not apply to all entrants.  Each entrant should check such entrant's local laws for any restrictions or limitations regarding these limitations or exclusions.
If for any reason an entrant's entry is confirmed to have been voided or corrupted by any grossly negligent act of Garmin, entrant's sole remedy is another entry in the Sweepstakes, subject to availability and provided that the Sweepstakes has not then expired.
16. DISPUTES:  Except where prohibited by law, each entrant agrees that: (a) any and all disputes, claims and causes of action arising out of, or connected with, the Sweepstakes or any Prize awarded shall be resolved individually, without resort to any form of class action, and exclusively by the appropriate court located in the State of Kansas; and (b) entrant waives the right to claim any damages whatsoever, including, but not limited to, punitive, consequential, direct, or indirect damages, including attorney's fees.  All issues and questions concerning the construction, validity, interpretation and enforceability of these Official Rules, entrant's rights and obligations, or the rights and obligations of Garmin in connection with the Sweepstakes, shall be governed by, and construed in accordance with, the laws of the State of Kansas.
16. WINNERS LIST:  A copy of these Official Rules will be posted on garmin.com/en-US/blog/aviation/2021-women-of-aviation-week-social-sweepstakes/.
Interested persons can obtain a list of the Sweepstakes winner(s) and a copy of these Official Rules by sending a self-addressed, stamped envelope to Garmin International, Inc., Attn:  Social Media Department, 1200 East 151st Street, Olathe, Kansas 66062.  
The post 2021 Women of Aviation Week Social Sweepstakes appeared first on Garmin Blog.
https://www.garmin.com/en-US/blog/aviation/2021-women-of-aviation-week-social-sweepstakes/
Our ground-breaking Autoland system — part of the AutonomiTM family of autonomous safety-enhancing technologies — was selected as a 2020 Robert J. Collier Trophy finalist by the National Aeronautic Association (NAA). For over a century, the Collier Trophy has been the benchmark of aerospace achievement and is awarded annually to recognize "the greatest achievement in aeronautics or astronautics in America." Autoland is the world's first certified system of its kind with the ability to activate during an emergency situation to autonomously control and land an aircraft without human intervention1.
"We are extremely honored and proud that Autoland has been selected as a finalist for the renowned Robert J. Collier Trophy," said Phil Straub, Garmin executive vice president and managing director, aviation. "The extensive history of this award has recognized some of the most impactful achievements in aviation, and we are humbled to have Autoland considered among them. Being chosen as a finalist for the greatest aerospace achievement of 2020 would not be possible without the steadfast dedication of the Garmin team, as well as Piper, DAHER, and Cirrus, in addition to the regulatory agencies working closely with us to bring this potential life-saving technology to market."
In the event of an emergency such as pilot incapacitation, a passenger can activate Autoland to land the aircraft with a simple press of a dedicated button, should the pilot no longer be able to perform their duties as pilot in command. Autoland can also activate automatically if the system detects no pilot interaction. Once activated, the system immediately calculates a flight path to the most suitable airport and runway, while avoiding terrain and adverse weather, initiates a stabilized approach and automatically lands the aircraft.
Piper Aircraft received the first FAA Type Certification of Garmin Autoland on the G3000® equipped M600 SLS in May 2020. In July 2020 DAHER completed the first European Union Aviation Safety Agency (EASA) certification and the second FAA certification of Autoland on the G3000® equipped TBM 940. Cirrus Aircraft, the 2017 Collier Trophy winner, certified the first jet aircraft with Autoland in August 2020, the Vision Jet equipped with Perspective Touch+.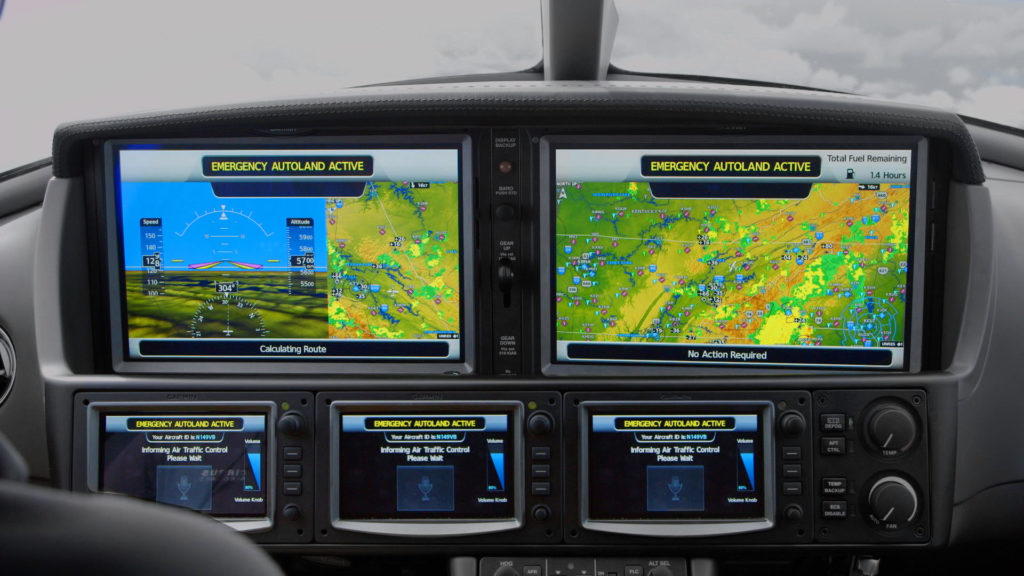 We are committed to building on the mission of bringing innovations to the industry, furthering the vision of Wilbur and Orville Wright, whose resolve and commitment to heavier-than-air flight sparked the current-day modern transportation movement. Several significant accomplishments and innovations of previous Collier Trophy winners helped lay the groundwork for what is now Autoland, including: the Global Positioning System Team in 1992; the Radio Technical Commission for Aeronautics and the development of the modern-day ATC system in 1948; Elmer Sperry's development of the initial autopilot building blocks; and William Lear's development of the first jet autopilot in 1949. We believe this is only the beginning, as it continues to innovate and make advances to create new and exciting possibilities for air travel in the future.
The NAA is a non-profit, membership organization devoted to fostering America's aerospace leadership and promoting public understanding of the importance of aviation and space flight to the United States. The NAA's Collier Trophy Selection Committee will meet virtually in June and publicly announce the 2020 Collier Trophy award winner following their selection.
For additional information about Autoland and the Garmin Autonomi family of automated flight technologies, visit www.garmin.com/Autonomi.
1.See Garmin.com/ALuse for Autoland system requirements and limitations.
The post Garmin Autoland Named 2020 Finalist for Esteemed Robert J. Collier Trophy appeared first on Garmin Blog.
https://www.garmin.com/en-US/blog/aviation/garmin-autoland-named-2020-finalist-for-esteemed-robert-j-collier-trophy/
The world is getting more and more connected. I'm connected to my car, my kid's watch, and my doorbell. If I was to buy a new airplane, I'd expect to be connected to that too. For engine and airframe manufacturers considering their connected strategy, there are two approaches. In this post, we will go over both of them, but I am personally an advocate of the Open approach.
Open and Closed Approaches
At a really high level, there are two approaches to making airframe and engine connectivity happen: Closed and Open.
The Closed approach is a full connectivity system delivered by one supplier. This includes onboard avionic, a backend/cloud service, and a mobile/web experience. The Closed approach is attractive because it is an "easy button" one-stop-shop for connecting an aircraft. The downside is that you are no longer in control of your data, your customers' data, and you're going to rely on the permissions granted by a supplier for information that is increasingly critical to your business. Also, with a Closed approach you are not able to modify or add functionality to the system. As the saying goes, "data is the new oil," and with this approach, you have given your supplier your mineral rights.
The Open approach is where a supplier brings an open platform connectivity system for an avionic device. This means that you can change the software on the system (either internally or with contract resources). This typically means that you need to develop your own backend/cloud service and mobile/web experience. Undoubtedly, this is harder and requires more effort than a supplier-delivered, turn-key, approach. As they say, nothing worthwhile is ever easy. We will discuss the upside below. With an Open approach, you control your data, how it is used, and how it can direct the path of value-added services that are built off this data. This data is "digital oil" and is incredibly valuable to you in so many ways.
Control of Data
Before discussing data and value propositions, it is important to understand that to achieve these, you must control the data. There are different perspectives on data ownership. Some people believe that the operator/pilot should control the data. Others contend that the ownership of the data should reside with the airframe or engine manufacturers. In any event, your supplier should not own or control your data. It is simply too valuable to have to ask for permission to access, modify, and mine.

Decreased Costs
Access to this data provides opportunities for cost reductions or avoidance of expenses. These cost reductions come in a number of different packages. Having data about the fleet and its operation can lead to value-added services that improve fleet safety, which limits litigation and settlement expenses with a reduction in incidents/accidents. This data can also be used to provide the evidence necessary to negotiate with insurance carriers and provide critical information to manage this growing industry expense. Lastly, the data can be used to understand the circumstances related to warranty claims. This can lead to the avoidance of payment on unjust claims and the improvement of design to eliminate future claims in related areas.
Increased Revenue
Control over the data creates potential for delivery of value-added services to customers, which creates potential for new streams of revenue. Such services can include things like:
1. Web-based analytics that allow for more productive utilization of shared aircraft assets in a fleet environment.
2. Utilization of data to deliver timely parts.
3. Maintenance services to efficiently minimize aircraft downtime.
Interesting opportunities can also emerge in the monetization of third-party, value-added, services through APIs that allow selective access to your data. In these cases, a programmatic interface is created to allow additional companies to access data, at the customer's request, to provide more niche services at high value. Access to that data can be monetized, with a fee charged to the third party, giving you a portion of their revenue stream without any of the development or maintenance burden of the niche application.
Expansion Potential
Whenever one of our customers really starts to dig into their data, two things emerge. The first is value. The second is more questions that, if answered, are expected to uncover additional exciting business value.
This is where an open platform is also critical. Answering those questions can involve changes to the software on the avionics, changes to the backend architecture to mine/compare/contrast data in different ways, or changes to the mobile experience to better present customer features or track customer behaviors. With an open platform, the cycle of data acquisition, analysis, and value creation becomes an evergreen — but only if you have the control necessary to drive the evolution of your connected ecosystem.
Flexibility
At Appareo we believe you should have the freedom to choose. You should be free to choose which avionic supplier you select for different aircraft platforms. You should be free to choose which mobile devices are compatible with your solution. With an open system, you are free to specify, implement, and manage these choices. With a closed system, you are locked into the offerings and mobile device support from a single supplier. That supplier may be great, but you are also locked into the supplier's timelines for supporting new generations of connectivity technology (4G, 5G, etc.), as well as the timeliness with which that supplier can offer you access to connectivity services in new countries.
Control of Security
An Open platform doesn't mean unsecure. Open means having the freedom to impose your cyber rules and requirements on the system, ensuring that your security preferences are embodied in your connected solution. When you own your security you have the comfort of certainty. When you're working in a closed party system, there are always questions about the security and control of access to your avionics, your data, and your customer's data. This should be an area you want to control.
---
https://appareo.com/2021/03/01/as-a-manufacturer-i-should-really-control-my-data/
FLYING Magazine honored our revolutionary Autoland system — part of our Garmin AutonomiTM family of autonomous safety-enhancing technologies — with a 2021 Editors' Choice Award. Autoland is the world's first certified system of its kind with the ability to activate during an emergency situation to autonomously control and land an aircraft without human intervention1.
Each year, FLYING's Editors' Choice Awards celebrate an elite collection of aircraft and products that demonstrate significant innovation and technological advancements. For 2021, FLYING chose to honor the collaboration between organizations in the efforts required to achieve certification well as highlighting the importance of working together to drive innovation forward for the industry.
"We are humbled to receive this award for Autoland from such a revered publication like FLYING," said Carl Wolf, Garmin vice president aviation sales and marketing. "This award recognizes a decade's worth of passion and dedication exhibited by the Garmin team who never stop innovating in ways that help make aviation safer. Even more, we are proud to receive this recognition along with our aircraft manufacturing collaborators Piper, DAHER, and Cirrus, who shared the same vision to bring this life- saving technology to the industry."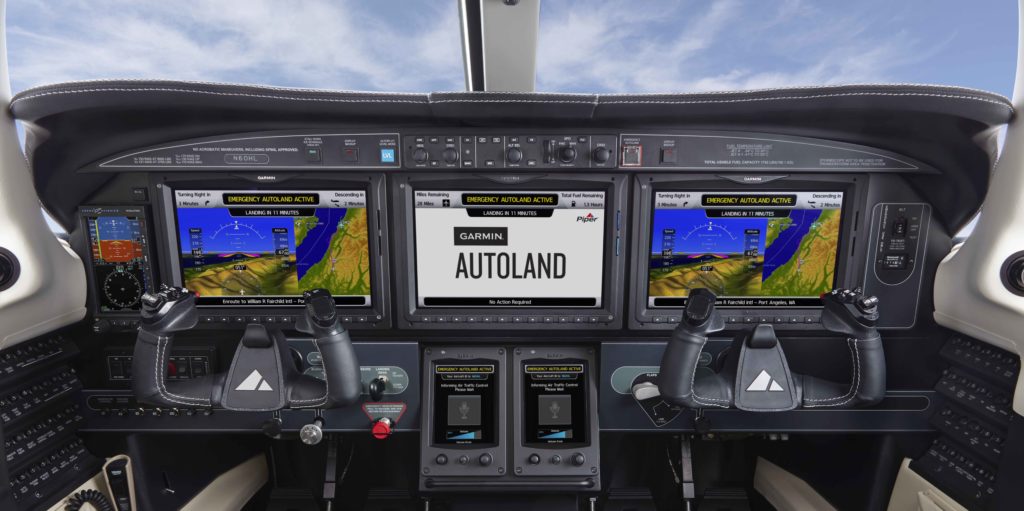 In the event of an emergency such as pilot incapacitation, the pilot or even a passenger on board can activate Autoland to land the aircraft with a simple press of a dedicated button. Autoland can also activate automatically if the system determines it's necessary. Once activated, the system immediately calculates a flight path to the most suitable airport and runway, while avoiding terrain and adverse weather, initiates an approach and automatically lands the aircraft.
This year's recipients of FLYING's Editors' Choice Awards will compete for the FLYING 2021 Innovation Award, an honor presented in conjunction with EAA AirVenture, July 26 through August 1, recognizing the most innovative product to have reached the business and general aviation market the previous year.
The first Autoland system for general aviation aircraft, Garmin Autoland has received Federal Aviation Administration (FAA) certification in the Piper M600, the Daher TBM 940, and the Cirrus Vision Jet as part of the G3000® integrated flight deck. European Union Aviation Safety Agency (EASA) approval was also granted to Daher with the TBM 940.
For additional information about Autoland and the Garmin AutonomiTM family of automated flight technologies, visit www.garmin.com/Autonomi.
The post FLYING Magazine Honors Garmin Autoland with Editors' Choice Award appeared first on Garmin Blog.
https://www.garmin.com/en-US/blog/aviation/garmin-autoland-wins-flying-magazine-editors-choice-award/
Our pilot training team is offering expanded pilot training opportunities for 2021, including virtual training options through June 2021 and plans for the resumption of in-person training starting in August. A variety of opportunities are available ranging from self-study materials, webinars, eLearning courses and instructor-led training offered for the GTN

 Series, G500/G600, G500/600/G700 TXi

, G3X Touch

, and Garmin integrated flight decks. Our instructor-led courses provide pilots with a hands-on approach to learning Garmin avionics in a virtual or in-person classroom environment taught by a team of dedicated and experienced flight instructors.
Professional instructor-led training
In the fall of 2021, our aviation training team intends to resume classroom training offered for all levels of experience at our headquarters in Olathe, Kansas assuming COVID-19 protocols can be safely followed. The health and safety of our customers and associates remains paramount to Garmin. We will continue to monitor the situation and communicate options to all registered attendees in advance if the current situation continues into the fall. To see the full calendar of training events and information on purchasing these classes, please visit www.fly.garmin.com/training.
GTN Series: Explore the capabilities that Garmin's GTN and GTN Xi series of navigators provides in this one-day virtual training class, or two-day in-person classroom training. This class is intended for both novice and experienced aviators using scenario-based training that builds on knowledge obtained through the GTN 2.0 eLearning course. The cost to attend the virtual GTN training class is $495, and the cost for the in-person classroom training is $550.
GTN and Flight Display: This one-day virtual training class, or two-day in-person classroom training, includes instruction on the GTN/GTN Xi navigators and TXi series, G3X Touch and the G500/G600 displays. The training focuses on flight planning and instrument procedures for those that are both new to the GTN or just looking for a refresher, building on knowledge obtained through the GTN 2.0 eLearning course. The cost for the virtual training class is $625, and the cost for the in-person classroom training is $700.
G1000®/G1000 NXi: With an emphasis on flight planning, instrument procedures, vertical navigation, and the automatic flight control system, this one-day instructor-led virtual training class, or two-day in-person classroom training, explores the vast capabilities of the G1000 integrated flight deck, building on knowledge obtained through G1000 NXi eLearning course. The cost for this virtual course is $700, and the cost for in-person classroom training is $825.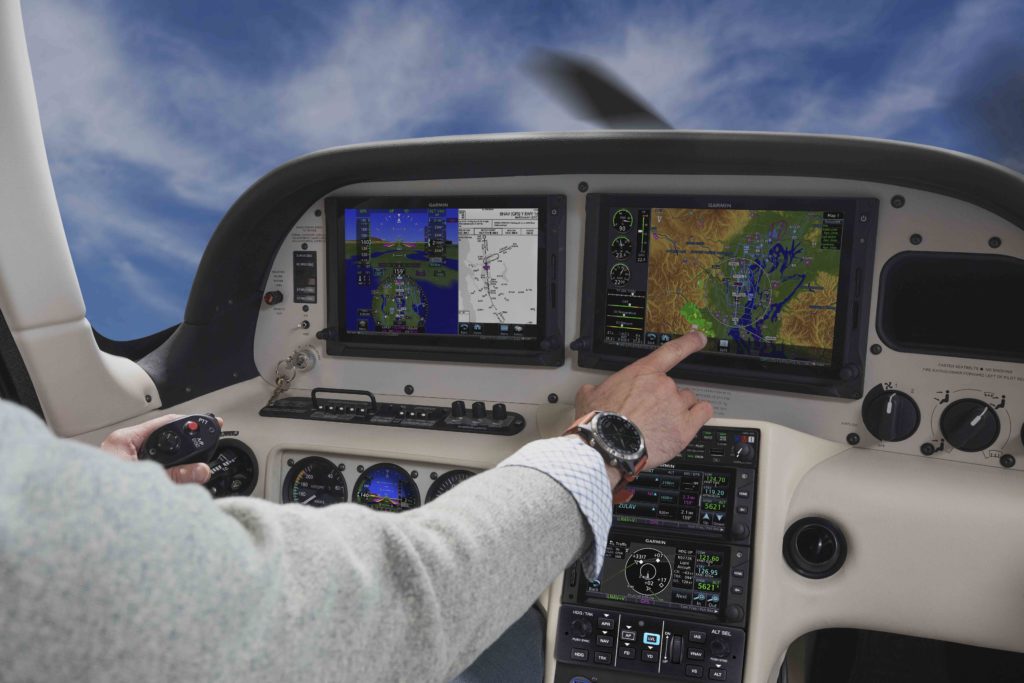 Take full advantage of Garmin avionics features and capabilities with eLearning Courses
Pilots can receive in-depth instruction to better prepare for flights through eLearning courses that guide them through scenarios intended to build understanding and confidence with Garmin avionics. Using a computer, tablet or smartphone, pilots can access the courseware immediately through the eLearning platform. Garmin eLearning courses come with a two-year subscription and can be purchased at www.fly.garmin.com/training.
The following eLearning opportunities are available:
Garmin GTN Essentials 2.0: This course provides in-depth instruction on the fundamental operation of the highly capable GTN and GTN Xi touchscreen navigators, as well as helicopter features, for pilots that are new to the GTN or just want a refresher.
Garmin TXi Essentials: For pilots that are new to the system, this course will provide instruction on fundamental operation of the touchscreen flight display.
Garmin G1000 NXi: Pilots will have four comprehensive courses to choose from that will provide in-depth training on the G1000 NXi depending on the needs of the pilot to enable effective use of the system's situational awareness and decision-making resources.
Garmin G3000® Essentials: This eLearning course introduces pilots to the operation and user interface of the G3000 integrated flight deck.
Garmin G5000® Essentials 2.0 and 2.0 PLUS: Introduces pilots to the operation and user interface of the G5000 integrated flight deck, including the latest features. The G5000 Essentials 2.0 PLUS course includes a separate module that describes autothrottle usage.
Garmin Aviation Weather Radar 2.0: This course helps pilots understand the fundamentals of weather radar and the latest features to take full advantage of Garmin GWX systems.
Attend monthly one-hour webinars
These scenario-based webinars are offered monthly for no charge and are intended to help pilots explore various avionics setups, flight planning, navigation and other features with Garmin pilot instructors. Webinar options are updated monthly, so please be sure to check back frequently for the latest offerings. To register for Aviation Webinars, please visit Garmin.com/AviationWebinars.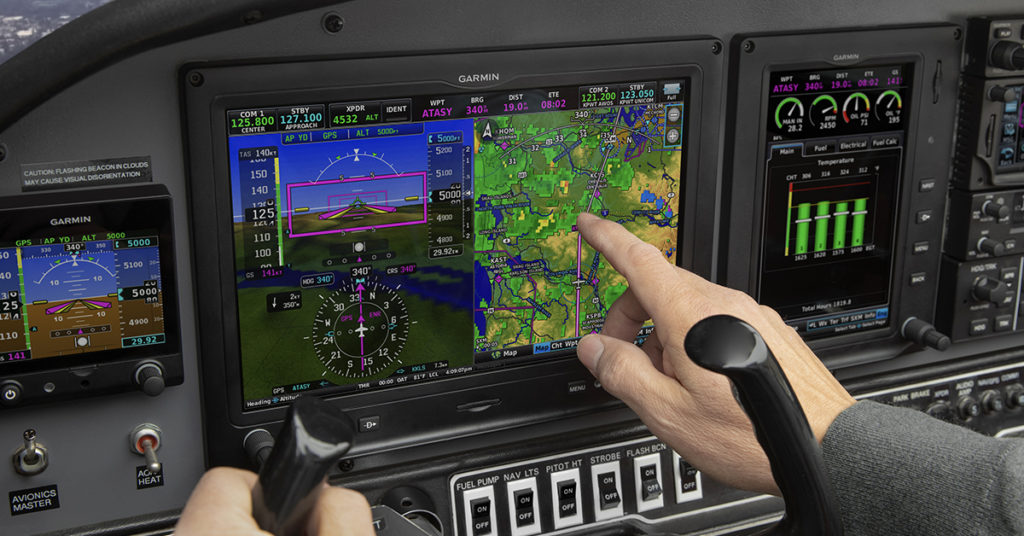 EAA AirVenture 2021
The Garmin Aviation Training team anticipates offering seminars and classes at EAA AirVenture. The team plans to provide two-hour GTN Series training seminars from July 26-30, focusing on what is most important to customers – flight planning and instrument approach procedures. We will also offer the G3X Touch Academy and other GTN pilot training seminars in the Garmin tents. As EAA AirVenture 2021 nears, visit flyGarmin.com/training to see the full and evolving list of training events and to registers for one of these classes.
Build a solid foundation with self-study opportunities
Detailed pilot guides provide extensive information on features, functions, and capabilities related to Garmin avionics that the pilot must know in order to operate the aircraft. Free pilot guides are available for download for all retrofit installations including the GTN series, GTN Xi series, G500/G600, G500/G600/G700 TXi, and G3X Touch. For integrated flight decks such as the G1000, G3000 and G5000, the pilot's guides are available from the aircraft manufacturer. Training videos and pilot training webinar recordings can be found on the Garmin Aviation YouTube channel.
PC and iPad® Trainers
We also offers a limited number of computer (PC) and iPad trainers that simulate the behavior of an avionics system interface for pilots interested in learning the basic operation of a system. Current PC trainers can be found at www.Garmin.com, and the GTN, GTN Xi, and TXi series trainer apps are available for download from the Apple® App Store®.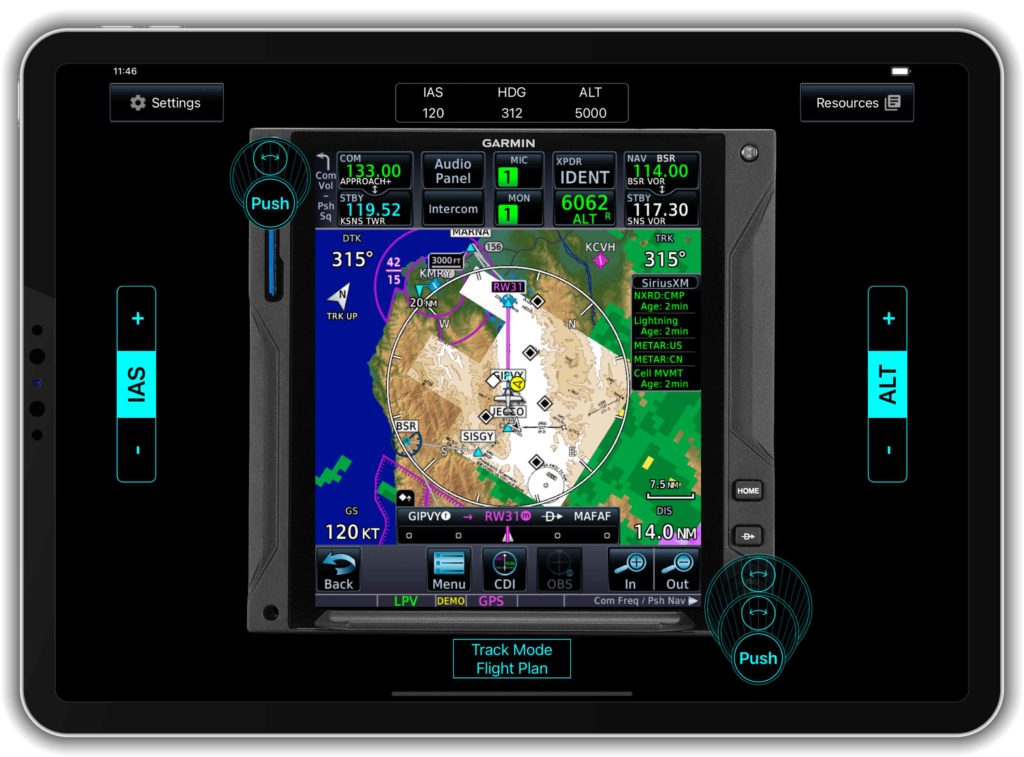 Custom Training Requests
The Garmin Aviation Training team can support on-demand training requests based upon instructor availability and training resource considerations on a first-come, first serve basis. For all Garmin aviation training needs, including reservations for one of these training events, please visit www.fly.garmin.com/training. For additional information, please contact aviation.training@garmin.com.
The post Garmin Pilot Training Team Expands 2021 Opportunities appeared first on Garmin Blog.
https://www.garmin.com/en-US/blog/aviation/garmin-pilot-training-team-expands-2021-opportunities/
The Garmin aviation team announced a long-term agreement to provide the state-of-the-art G3000® integrated flight deck to Joby Aviation for their revolutionary all-electric vertical takeoff and landing (eVTOL) aircraft, which is expected to commence commercial operations in 2024. Our decades of experience deploying certified avionics solutions to new markets continues with the touchscreen G3000 integrated flight deck for eVTOL aircraft in the Urban Air Mobility (UAM) market. The G3000 integrated flight deck has amassed extensive field service history, and with this derivation of the system into the eVTOL segment, it leverages that proven experience while offering advanced integration functionality in a compact design with unparalleled capabilities.
"Garmin has a remarkable track record of developing innovative and reliable products," said Joby Aviation founder and CEO JoeBen Bevirt. "They are market leaders in this space and we're proud to have their advanced technology onboard."
"We are excited and proud of this strategic relationship with Joby Aviation to provide the advanced Garmin G3000 integrated flight deck for their revolutionary eVTOL aircraft," said Phil Straub, Garmin executive vice president and managing director, aviation. "To be selected and trusted by Joby, an industry leader in this new market, is truly an honor. Garmin looks forward to continuing our extensive history of proven success in introducing innovative avionics technologies aligned with our vision for urban air mobility and the broader aviation industry. We are confident the G3000 will ultimately help Joby provide advanced, efficient, and scalable air taxi services for years to come."
The modular G3000 integrated flight deck boasts light weight and vibrant high-resolution flight displays that support navigation, communication and flight sensor solutions and integrates seamlessly with Joby's aircraft systems. Specifically tailored to meet the needs of eVTOL aircraft, the G3000 system that will be featured in Joby's eVTOL aircraft delivers enhanced capabilities to optimize their air mobility service through tight integration with the vehicle mission computer and tailoring of flight guidance display indications. Further, the G3000 will be architected to provide the ability to efficiently facilitate future system upgrades as the Advanced Aerial Mobility (AAM) industry continues to evolve.
Joby Aviation is a California headquartered company developing an all-electric vertical takeoff and landing aircraft. After more than a decade of engineering and development, Joby intends to operate the aircraft as a fast, quiet and affordable air mobility service as early as 2024. The piloted, zero-emissions aircraft, will be capable of transporting four passengers up to 150 miles on a single charge, with a top cruising speed of 200 mph. It is designed to help reduce urban congestion and accelerate the shift to sustainable modes of transit. Designed for daily life, the aircraft lands vertically and provides flexibility and versatility to serve nearly any community.
The post Joby Aviation Selects G3000 for Revolutionary eVTOL Aircraft appeared first on Garmin Blog.
https://www.garmin.com/en-US/blog/aviation/joby-aviation-selects-g3000-for-revolutionary-evtol-aircraft/
Now more than ever, the management of battery capacity is a key factor in delivering a positive or negative experience with portable electronic devices, and ultimately the value your customers derive from them. Running out of battery power and losing access to a battery-powered device can result in a range of frustration — from significant inconvenience to full-blown destruction of key business value. In this blog post, we're going to talk about essential considerations for how battery life is managed in portable electronic devices.
Over the years, Appareo has worked with many different battery chemistries — from alkaline batteries (e.g. "AA" or "AAA" batteries) that we use in common household devices such as remotes and toys, to specialized chemistries like lithium thionyl chloride for extreme environments. Our focus in this blog post is going to be on lithium-ion polymer batteries, the common battery chemistry used for rechargeable cells.
How Electronics Consumers Can Improve Total Battery Life
Tip 1: Keep a battery well charged and charge it between uses, even if (especially if) you didn't use most of the battery.
The first reason batteries age and hold less charge is due to the number of cycles. What constitutes a "cycle?" There's no consensus in the battery community, but in general, a cycle is the function of taking a charged battery, consuming some of its energy, and then replacing that energy by recharging the battery. When less of the battery is consumed, it's less stress on the battery. Therefore, it's better for you to recharge a battery after consuming a little bit, as compared to draining the battery completely before recharging.

Tip 2: Keep your battery out of hot environments, especially when being stored for longer periods of time.
Another reason batteries permanently lose capacity is due to heat stress. If a battery is exposed to high temps (hotter than 86°F) for extended periods of time, the battery will permanently lose charge. This commonly happens with portable electronic devices that are left in hot cars for hours or days at a time, where high temperatures will stress the battery and destroy its potential.
How Manufacturers Can Improve Total Battery Life
There are reasons that battery life may be diminished that aren't in the control of the consumer, but instead have to do with the way electronics are specified and implemented. When design engineering a portable electronic device, manufacturers should consider how long customers expect the battery to last, and how much time customers expect to be able to use the device on a charge. One of the ways manufacturers can affect battery performance is by controlling the capacity the battery is operated at. Controlling the capacity involves picking a range that creates the longest battery life, and only operating the battery in that range (e.g. between 25% and 85%). Most batteries will have a longer life in this charge condition than if the battery is operated persistently between 50% and 100% capacity, for example.
A second way manufacturers can have control in this area involves managing the voltage at which the battery is charged. Lowering the charging voltage prevents the battery from getting fully recharged. For example, most batteries are charged at 4.2V. If the charge voltage is lowered to 4.0V, customers may only be able to charge the battery to about 75% of its rated capacity, leaving 25% of the potential battery life on the table. Doing this will increase the number of cycles the battery can withstand by a factor of 2-3 (e.g. from 500 to 1,500 cycles).
Either one, or both, of these approaches will sacrifice total capacity of the battery to improve the life of the battery, and in some applications may be worth the tradeoff.
---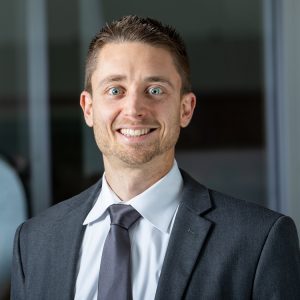 Christopher Horne – Director, Electrical and Electronics Design
---
https://www.appareo.com/2021/02/08/maximizing-battery-life-in-portable-electronics-what-you-need-to-know/