We're excited to announce yet another addition to our portfolio of G1000 NXi integrated flight deck upgrades—G1000-equipped Piper M500 aircraft. The upgrade incorporates significant performance enhancements along with unique features such as SurfaceWatch, visual approaches, geographical map overlay within the HSI and more. A Supplemental Type Certificate (STC) for the G1000 NXi integrated flight deck upgrade for the M500 is targeted for approval in 2019 and will be available through select Garmin dealers.
The G1000 NXi integrated flight deck boasts a comprehensive feature set with new and advanced capabilities. Unique features included as part of the G1000 NXi upgrade for the M500 include:
SurfaceWatch runway monitoring technology, which provides visual and aural cues to help prevent pilots from taking off or landing on a taxiway, on a runway that is too short or on the wrong runway based on performance data entered during preflight.
Visual approaches offer pilots enhanced guidance in visual flight conditions based on a three-degree glideslope from the threshold of the runway. Pilots can set customized minimums, select vectors or straight-in for the final approach intercept and fly a visual approach coupled with the autopilot.
Geographical map overlay within the HSI supports the display of NEXRAD, Flight Information Service-Broadcast (FIS-B) weather, weather radar, SafeTaxi airport diagrams, traffic, terrain and more.
Flight Stream 510 and Connext technology enables Database Concierge, the wireless transfer of aviation databases from the Garmin Pilot app on a mobile device to the G1000 NXi integrated flight deck. Flight Stream 510 also supports two-way flight plan transfer, the sharing of traffic, weather, GPS information, back-up attitude information and more.
Available as an option, the G1000 NXi system supports the display of various Automatic Dependent Surveillance-Broadcast (ADS-B) In benefits via the GTX 345R transponder.
Pilots can optionally overlay European Visual Reporting Points (VRPs) on the moving map, as VRPs are standard within the navigation database.
Display of sectional charts, as well as IFR low/high enroute charts are available on the MFD.
Smart Airspace highlights the airspace nearest the aircraft's current altitude and de-emphasizes non-pertinent airspace.
COM frequencies are decoded and displayed on the PFD for easier interpretation.
Decoded Terminal Aerodrome Forecasts (TAFs) can be viewed on the MFD.
Modern, state-of-the-art processors provide existing M500 owners and operators smoother panning throughout the displays and faster map rendering within the G1000 NXi. The flight displays initialize in seconds so pilots have immediate access to frequencies, flight plan data and more, saving valuable time in the cockpit. The G1000 NXi integrated flight deck also incorporates contemporary animations and LED back-lighting, offering increased display brightness and clarity, reduced power consumption and improved dimming performance.
STC for the G1000 NXi integrated flight deck upgrade on existing G1000-equipped Piper M500 aircraft is targeted for approval in 2019 and will be available through select Garmin dealers. M500 owners and operators can easily upgrade to the G1000 NXi with minimal aircraft down time and disruption of the panel as the displays preserve the same footprint and connectors, so panel modifications are not required. The upgraded components of the G1000 NXi also come with a two-year warranty, which is supported by our award-winning avionics product support team. For additional information regarding the G1000 NXi upgrade for the Piper M500, contact Scott Frye at scott.frye@garmin.com. For additional details, visit: www.garmin.com/G1000NXi.
The post G1000 NXi Upgrade for Piper M500 appeared first on Garmin Blog.
https://www.garmin.com/en-US/blog/aviation/g1000-nxi-upgrade-for-piper-m500/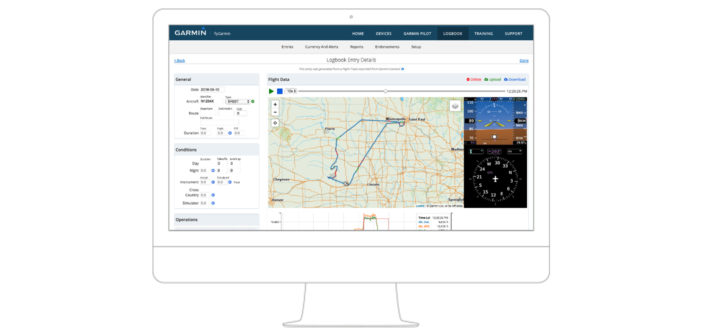 Earlier this year, the Garmin Pilot team unveiled a real-time engine information data logging feature designed to provide pilots with even greater situational awareness in the cockpit, both in-flight or after landing. With this tool, pilots and technicians are able to review engine data on compatible mobile devices running Garmin Pilot, or on a desktop computer through the flyGarmin website. Now the team has taken this helpful technology a step further, allowing users to set exceedances for engine data parameters, and receive an email notification if the limits for a specific flight are exceeded.
How does it work?
First, an aircraft must be equipped with either an EIS-capable Garmin TXi flight display or G1000 NXi integrated flight deck and a Flight Stream 510 Connext wireless gateway. Through a wireless connection to the Flight Stream 510, Garmin Pilot can display and record real-time engine information in-flight, including cylinder head temperatures (CHT) and exhaust gas temperatures (EGT). Then upon landing, the flight data log is wirelessly uploaded and securely stored on the flyGarmin website for post flight analysis and incorporated into the logbook entry for that specific flight. Additionally, aircraft equipped with legacy G1000 and G3X can also take advantage of flyGarmin analytics by removing the MFD card and uploading flight data logs to the flyGarmin website. From there, the website will review the logs and note any exceedances within flyGarmin. The data is displayed on user-configurable, detailed graphs designed to assist pilots and technicians in understanding engine performance and trend data, helping to identify potential maintenance-related issues.
Exceedance Notifications 
Pilots and technicians are now able set exceedance alerts for every phase of flight on the flyGarmin website. If any limits are exceeded during a particular flight, pilots will receive an email notification upon landing.  The email includes a direct link to review the exceedance in flyGarmin.  Aircraft owners, pilots and technicians can stay even more in tune to an engine's performance.
To establish an exceedance alert on the flyGarmin website:
Log into fly.garmin.com using your Garmin Pilot credentials
Select Logbook followed by Currency & Alerts
Choose the parameter, duration and phase of flight for the exceedance alert
For post-flight analysis on the flyGarmin website:
Select Logbook followed by Entries
Choose Details for a specific logbook entry
For more information about engine data-logging or exceedance notifications on Garmin Pilot, contact our support team at aviation.support@garmin.com.
The post flyGarmin Exceedance Notifications Expand Engine Analytics and Offers Free Engine Data Storage appeared first on Garmin Blog.
https://www.garmin.com/en-US/blog/aviation/flygarmin-exceedance-notifications-expand-engine-analytics-and-offers-free-engine-data-storage/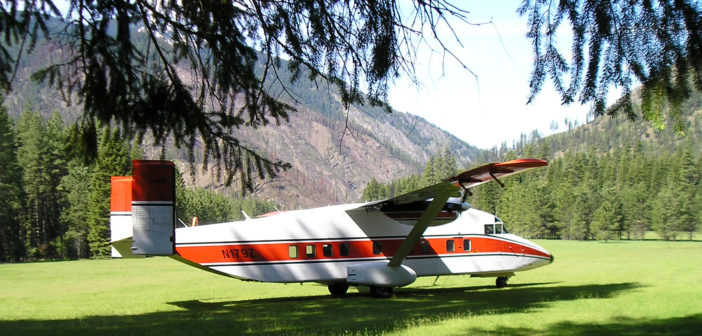 We are excited to announce the certification of our G950 NXi integrated flight deck for the United States Forest Service (USFS) fleet of Sherpa aircraft (Shorts SD3-60). The installation and certification was completed by Field Aerospace in Oklahoma City, Oklahoma. The G950 NXi provides the USFS with an advanced avionics suite that solves avionics obsolescence, exceeds regulatory requirements and expands the operational life of these versatile, mission-driven aircraft.
"Alongside Field Aerospace, Garmin is excited the G950 NXi integrated flight deck upgrade is ready to support the United States Forest Service and their vital missions," said Carl Wolf, vice president of aviation marketing and sales. "The next generation G950 NXi is a modernized cockpit that decreases pilot workload and increases mission effectiveness, while also providing greater utility to these aircraft in support of critical wildland fire operations."
The G950 NXi encompasses all of the features of the G1000 NXi integrated flight deck, while integrating with the Sherpa's existing APS 65 autopilot, reducing cost and installation complexity. Three 12-inch displays combine navigation, communication, terrain, traffic, weather and more within the G950 NXi integrated avionics suite, providing the flight crew with easier access to pertinent information. Flight plan information is overlaid on a rich, dynamic map displaying airspace, rivers, lakes, parks and woodland areas that are pertinent to the missions conducted by the USFS.
Increased situational awareness provided by synthetic vision technology (SVT), presents a 3D depiction of terrain, obstacles, traffic and the runway environment. SVT works seamlessly with Class-A Terrain Awareness and Warning System (TAWS) by providing alerts such as excessive closure rate and large glideslope deviations. Additional features of the G950 NXi include WAAS/LPV approach capability, Traffic Alert and Collision Avoidance System (TCAS II) and more. Features such as SVT and TAWS improve situational awareness, particularly during low altitude flying in mountainous terrain, which is critical in the day-to-day operations of the USFS.
Global airspace modernization requirements are met with the ADS-B Out-compliant GTX 3000 Mode S Extended Squitter (ES) remote transponder. The GDL 88 ADS-B datalink provides flight crews with the additional benefit of ADS-B In Flight Information Service-Broadcast (FIS-B) weather. The addition of the GWX 70 weather radar aids in weather interpretation and analysis in the cockpit. Replacement of the existing avionics with the G950 NXi is estimated to provide a weight savings of up to 250 pounds, allowing the option to carry additional cargo, personnel or fuel. In addition to increased utility, the G950 NXi offers greater reliability, increased dispatch rates and will deliver tangible operational cost benefits to the USFS.
The G950 NXi-equipped Sherpa aircraft is used to support wildland fire operations, including smokejumper, passenger and cargo missions. For additional information regarding the G950 NXi integrated flight deck upgrade, visit: www.garmin.com/aviation.
The post G950 NXi Certified for United States Forest Service Sherpa Aircraft Fleet appeared first on Garmin Blog.
https://www.garmin.com/en-US/blog/aviation/g950-nxi-certified-for-united-states-forest-service-sherpa-aircraft-fleet/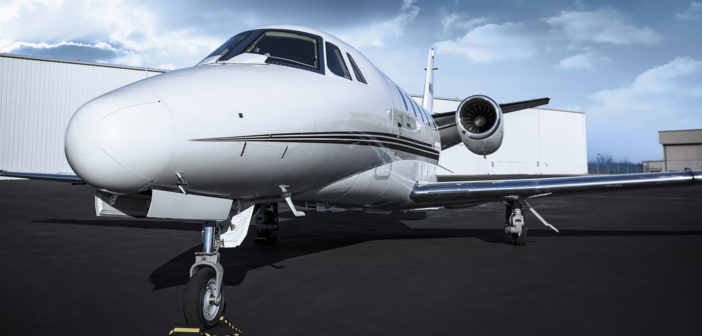 The National Business Aviation Association (NBAA) annual convention and exhibition returns to Orlando, Florida, October 16-18—bringing together over 25,000 industry professionals at the third largest tradeshow in the United States. Our aviation team will be on site representing our latest avionics, everything from ADS-B solutions to full integrated flight decks.
ADS-B Solutions
This year, we'll be showcasing our wide range of ADS-B solutions for business aircraft—did you know we've fielded more ADS-B solutions than any other brand in the industry? We've designed all-inclusive packages such as our GTX 3000 Mode S Extended Squitter transponder paired with our GDL 88 ADS-B datalink. These solutions are engineered to provide seamless integration between existing equipment such as TCAS systems, transponder control heads or radio management units to minimize cockpit modifications and streamline the installation process.
Integrated Flight Decks and Garmin-Equipped Citations
Be sure to check out our latest integrated flight deck upgrades, including G5000 and G1000 NXi. We are continuing to field G5000 for Beechjet upgrades around the globe, and the G5000 retrofit program for Cessna Citation Excel/XLS is making great flight test progress – we'll have an example on static display. G1000 NXi continues to be a staple upgrade for the vast fleet of King Air aircraft and TBM 850/900, and now, Cessna Citation Mustang and Phenom 100/300 programs are nearing completion. Attendees can also get a look at our TXi series of touchscreen flight displays, including a G700 TXi-equipped Cessna Citation II on static display, plus our GHD 2100 Head-Up Display for business aircraft.
Avionics Training
For the first time at NBAA 2018, we are hosting avionics training courses at the convention. On Wednesday, October 17, from 9am-11am and 2pm-4pm, attendees can learn about advanced features within Garmin integrated flight decks. Learn Climb, Cruise, and Descent VNAV operational techniques through a scenario-based profile. These seminars will also cover weather radar fundamentals while exploring the operation and features of the Garmin GWX Radar series. Courses will take place in meeting room N320A; walk-ins are welcome or register here.
Visit us in booth 2695 in the North/South Hall and check out static aircraft on display featuring a Cessna Citation 560 XLS featuring G5000 and a Cessna Citation II 550 featuring dual G700 TXi flight displays and dual GTN 750 touchscreen navigators at the Orlando Executive Airport. For more information about our latest business aviation solutions, visit garmin.com/businessaviation.
The post NBAA 2018: Integrated Flight Decks, ADS-B Solutions, Avionics Training and More appeared first on Garmin Blog.
https://www.garmin.com/en-US/blog/aviation/nbaa-2018-integrated-flight-decks-ads-b-solutions-avionics-training/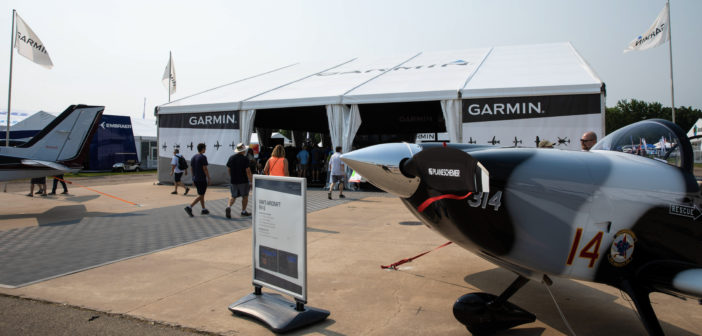 The results are in. Despite unfavorable weather and heavier-than-usual air traffic leading up to the show, EAA AirVenture Oshkosh proved once again it could produce another record-breaking event. With more than 600,000 attendees over the seven-day show, the upward trend continued for the Experimental Aircraft Association as aircraft owners, pilots and enthusiasts made their way to aviation's family reunion.
2018 featured the return of EAA's One Week Wonder project, a week-long mission to build an aircraft from kit to taxi by an army of volunteers. This year, Van's Aircraft provided one of their new LSA RV-12iS kits, and we chipped in an avionics suite featuring our G3X Touch flight display for experimental aircraft. On the show's opening day, the kit boxes were opened, and construction commenced. Eight days later, the aircraft completed its first flight.
There was never a dull moment at the Garmin booth just west of Boeing Plaza. We showcased our new TXi flight displays, GFC 500 and GFC 600 cost-effective retrofit autopilots, comprehensive range of ADS-B solutions and more—our display kiosks and daily seminars were busy all week! We even had a mix of certified and experimental aircraft on display at our booth with our latest avionics – including two Van's Aircraft RV-8's featuring G3X Touch avionics, a Cessna 172 with GFC 500, and a Beechcraft Baron 58 with G500 TXi, GFC 600 retrofit autopilot and GTN series avionics.
Our avionics for general aviation aircraft weren't the only products drawing attention, our G1000 NXi next generation integrated flight deck took home an Editor's Choice Award from Flying Magazine.
Plus, this year our aviation support and training teams provided even more hands-on training at Oshkosh than ever before. They introduced one-on-one GTN training in addition to their popular real-world, scenario-based classroom courses.
Until next year's Greatest Aviation Celebration, keep on flying, and keep on flying Garmin.
The post EAA AirVenture Oshkosh 2018 In Review appeared first on Garmin Blog.
https://www.garmin.com/en-US/blog/aviation/eaa-airventure-oshkosh-2018-in-review/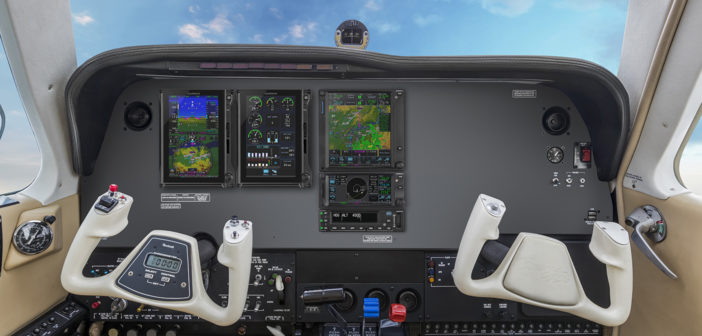 We are excited to announce the addition of new, cost-effective Garmin Navigation Database information for South America. This database will soon be available in the newly expanded Americas OnePak, which offers coverage in North, Central and South America and provides database updates across all Garmin avionics and a portable in a single aircraft.
"Given the tremendous success of the Garmin Navigation Database, we're excited to expand coverage even further to South America," said Carl Wolf, vice president of aviation marketing and sales. "This expanded coverage offers pilots a cost-effective alternative that can be packaged with other databases to provide pilots with all of the information they need in a single aircraft for an entire year – at one low price."
South American navigation data
New to South America, the Garmin Navigation Database provides a trusted and convenient path to incorporate the latest database information within select Garmin avionics. Data such as instrument procedures, frequencies and airport data are included in this database. Coverage of the new Garmin Navigation Database in South America starts at $149 USD for a single update and $399 USD for an annual subscription for the GTN 650/750 touchscreen series or GNS 430W/530W navigators.
OnePak annual database updates
Pilots operating across the Americas are offered significant savings with OnePak annual database subscriptions, which combines the Garmin Navigation Database and many other Garmin databases (where available) to provide additional data options that suit their needs. For one annual price, databases within OnePak subscriptions can be downloaded to multiple Garmin avionics and one qualifying portable in a single aircraft. The Americas OnePak that incorporates the new South America data is available on compatible products for $724 USD, which includes the Garmin Navigation Database, Terrain and Basemap and can also include the Airport Directory, IFR enroute charts, VFR sectional charts, Obstacles and SafeTaxi. The purchase of a OnePak subscription also provides existing Garmin Pilot

subscribers with an upgrade to Garmin Pilot IFR Premium that includes coverage in South America.
The Garmin Navigation Database and OnePaks are compatible with the following certified avionics:
GTN 650/750 touchscreen navigators
GNS 430W/530W navigators
G500 TXi/G600 TXi/G700 TXi/G500H TXi flight displays
G500/G600/G500H flight displays
G1000, G1000 NXi, G2000, G3000, G5000, G1000H and G5000H Integrated Flight Decks
Compatibility is also available for the following experimental flight displays and portables:
G3X, G3X Touch and G900X glass flight displays
aera 660
aera 795/796 series
aera 500 series
GPSMAP 696
The new Garmin Navigation Database with South American coverage is expected to be available by October. To purchase and download the new Garmin Navigation Database or OnePak database subscriptions and to view additional database pricing or coverage information, visit: www.flyGarmin.com.
The post Cost-Effective Navigation Databases Expanded to Include South America appeared first on Garmin Blog.
https://www.garmin.com/en-US/blog/aviation/cost-effective-navigation-databases-expanded-to-include-south-america/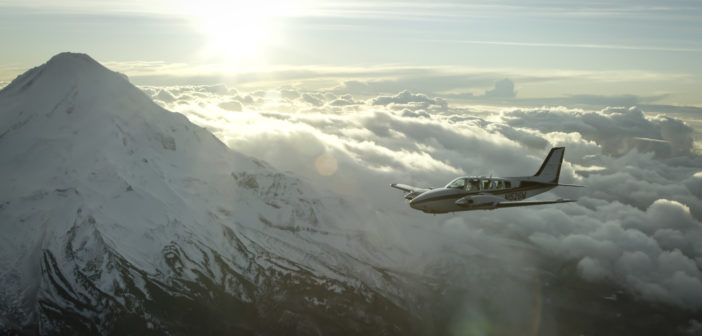 For the eighth consecutive year, our team at the Garmin AT facility in Salem, Oregon will be hosting an aviation Open House on Thursday, August 9th. This annual event, which is free to aviators who fly-in or drive-in, includes dinner, facility tours, educational seminars, product demonstrations and prizes.
Schedule (PDT):
3:00 p.m.—Doors Open
3:20 p.m.—Tours (Factory, Engineering, Hangar)
4:00 p.m.—Seminar #1 (Willamette Room)
5:00 p.m.—Seminar #2 (Willamette Room)
5:30 p.m.—Dinner (catered by Flight Deck)
6:20 p.m.—Tours
7:00 p.m.—Event Ends
Prizes include a VIRB Ultra 30 aviation bundle, aera 660, D2 Delta aviator watch and more.
The Garmin AT facility is located at McNary Field Airport (KSLE) in Salem, Oregon (2345 Turner Rd. SE). For additional information or to RSVP, contact Wayne McGhee at wayne.mcghee@garmin.com or 503-391-3439.
The post Garmin Aviation Open House in Salem, Oregon appeared first on Garmin Blog.
https://www.garmin.com/en-US/blog/aviation/garmin-aviation-open-house-in-salem-oregon/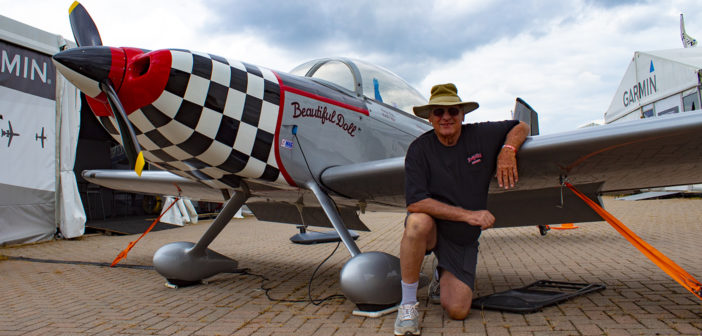 Our friend Danny King brought his Van's RV-8 to EAA AirVenture Oshkosh 2018, and let us show off his creation at our booth. A veteran aircraft builder and retired airline pilot, King knew the 'eight' was perfect the moment he saw it.
"I had been trying to resist the urge to build another airplane – I had already built the Pitts Special – and I knew how much effort and time it took. Then I came to Oshkosh in 1997, there was the RV-8, and I went 'oh no.' I tried to talk myself out of it, but it was just too good of a deal. I went ahead and built the 'eight' which was the smartest thing I ever did," said King.
King first flew his RV-8 in 2000, and since then, the avionics have been updated. It features three 7-inch portrait G3X Touch displays with primary flight display (PFD), multifunction display (MFD) and engine information system (EIS) functionality. Behind the scenes, our dual-axis G3X autopilot is able to integrate with the G3X Touch flight display system. Plus, a GTN 650 GPS/Nav/Comm offers multifunction capabilities, and the GTX 330 ES transponder provides ADS-B "Out" for NextGen airspace compliance, and a remote mounted GDL 52R provides ADS-B "In" weather and traffic data along with SiriusXM Nexrad weather.
"I wanted Garmin avionics…they interface very well with their other products, and they have brought technology used in business aircraft down to the experimental market," King said.
To see Danny King's Van's RV-8, visit our booth during EAA AirVenture Oshkosh 2018. For more information on our latest avionics solutions for experimental aircraft, visit garmin.com/experimental.
The post EAA AirVenture Oshkosh 2018: Danny King's RV-8 appeared first on Garmin Blog.
https://www.garmin.com/en-US/blog/aviation/eaa-airventure-oshkosh-2018-danny-king-rv-8/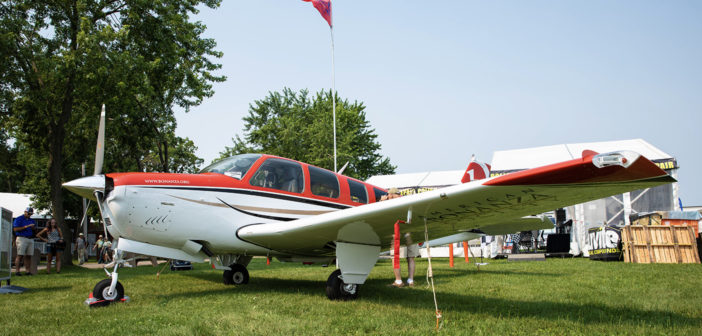 The American Bonanza Society Air Safety Foundation brought their Beechcraft A36 Bonanza to Oshkosh 2018. This 1981 model is used by the organization as a tool to train Bonanza pilots, flight instructors and mechanics through videos, seminars and hands-on activities.
"The ABS Air Safety Foundation exists to support pilots, mechanics and flight instructors in Beechcraft piston airplanes—specifically Bonanzas, Barons, Debonairs and Travel Airs," said Thomas Turner, Executive Director – Air Safety Foundation, ABS Magazine Editor. "We're part of the American Bonanza Society—ABS has been in existence for over 50 years—and our mission statement is to protect lives and preserve the Beechcraft fleet. Everything we do in the Air Safety Foundation is oriented along those lines."
"Several years ago, one of our very generous members left a large sum of money in his estate to the ABS Air Safety Foundation specifically to promote pilot and flight instructor training, and our board of directors elected to purchase an A36 Bonanza to use as a training aircraft and more importantly as a subject of training videos to improve and enhance the existing programs we have, and create new programs for training pilots and flight instructors."
The ABS Air Safety Foundation Bonanza features a 10.6-inch G500 TXi flight display that includes the optional engine information system. Our versatile G5 electronic flight instrument is utilized as a backup indicator, and new GFC 600 3-axis retrofit autopilot with pitch trim provides the legacy aircraft a modern and reliable solution. GTN 750 and GTN 650 provide GPS/Nav/Comm and multifunction display capabilities, along with our Flight Stream 510 providing wireless connectivity within our Connext ecosystem. Our popular GTX 345 ADS-B "In/Out" transponder brings the aircraft into compliance with NextGen airspace requirements, while also allowing ADS-B "In" traffic and weather to be displayed on compatible mobile devices. Cockpit audio comes from our GMA 350c Bluetooth and voice command-enable audio panel.
"This full panel of equipment really brings this airplane into the 21st Century," Turner said.
To learn more about the American Bonanza Society Air Safety Foundation Bonanza, check it out at their booth during EAA AirVenture Oshkosh 2018. For more information about our latest avionics solutions, visit us just west of Boeing Plaza on Celebration Way, or visit garmin.com/aviation.
The post EAA AirVenture Oshkosh 2018: Beechcraft A36 Bonanza appeared first on Garmin Blog.
https://www.garmin.com/en-US/blog/aviation/eaa-airventure-oshkosh-2018-beechcraft-a36-bonanza/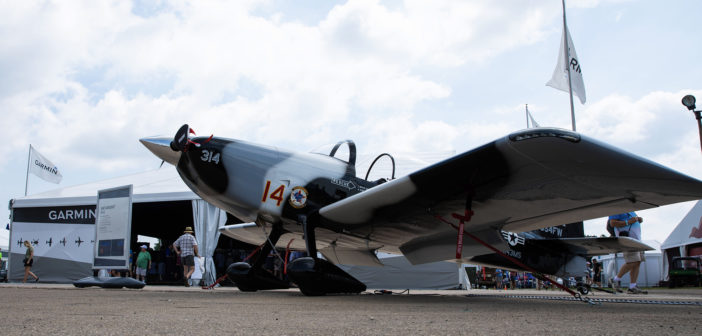 Van's aircraft has been a pioneer in the experimental aircraft with more than 10,000 examples flown to date. Featuring a desirable tandem cockpit configuration, the RV-8 has become a popular kit-build option for the many amateur aircraft builders.
This RV-8 on display at EAA AirVenture Oshkosh features dual 10.6-inch G3X Touch Displays that can function as primary flight displays (PFD), multifunction displays (MFD) plus optional highly configurable engine indication system (EIS). It also boasts our dual-axis G3X autopilot system that incorporates brushless DC servos for crisp responses and a smooth ride. Our GMA 245 Bluetooth audio panel, enables easy access to audio entertainment and phone calls with "home theater" quality sound alongside a GTN 650 GPS/Nav/Comm/Multifunction display. Behind the scenes, a GTR 20 comm radio and GTX 23 ES ADS-B "Out" transponder are remotely mounted but integrate well with the G3X Touch system.
Learn more about this RV-8, and all of our experimental and certified avionics solutions at EAA AirVenture Oshkosh 2018. To find your perfect experimental solution, visit www.garmin.com/experimental.
The post EAA AirVenture Oshkosh 2018: Van's RV-8 appeared first on Garmin Blog.
https://www.garmin.com/en-US/blog/aviation/eaa-airventure-oshkosh-2018-vans-rv-8/