Don Lee, owner of Alaska Floats & Skis flight school in
Talkeetna, Alaska, has felt the ground below him shake from the pounding of thousands
of caribou hooves. He's discovered areas so abundant with blueberry bushes, it
was impossible to sit down. He's looked down at water thick with layers of
migrating fish.
Lee is a flight instructor with decades of experience. He
prides himself on running one of the only flight schools in the world that can
teach pilots how to land off-airport on glaciers, mountains and in water. But
Lee is also passionate about discovering untouched places in Alaska — the Last
Frontier — the vast and beautiful state he's called home since high school.
Growing up in Minnesota, Lee knew that flying was his
calling. But when he packed up after high school and hitchhiked to Alaska to
live in the bush, becoming a pilot became a necessity more than anything. It
was the only way to get in and out.
He began with flying for lodge support in Alaska and later
branched into guiding hunters and fishermen. Lee then operated an on-demand air
service for many years. He's flown all over the world, provided air support for
climbers on Denali, performed more than 6,500 glacier landings and gained more
than 8,500 hours in floatplanes alone (with a total airtime of more than 19,000
hours).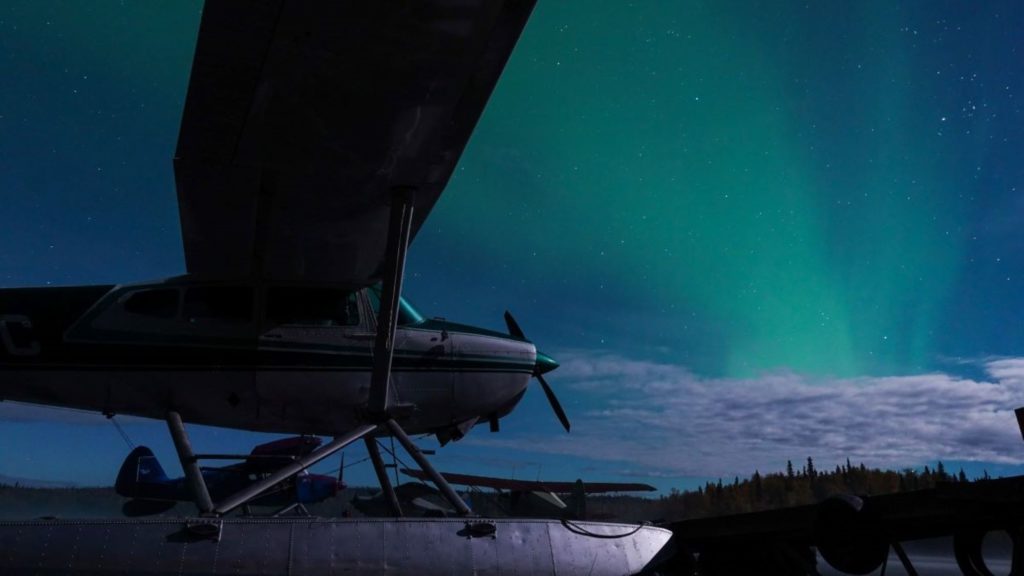 Glaciers, Mountains,
Water
At Alaska Floats & Skis, established in 2002, Lee and
his team of flight instructors communicate that valuable knowledge to other
pilots looking to escape to remote areas. It's one of the few schools in the
world that teaches pilots how to maneuver a ski-plane and land on glaciers —
half of which is survival training.
"You can't teach people how to access and land in these
incredibly remote areas without teaching them how to survive if something
happens," Lee said. "It's very extreme. But it's very beautiful, pristine and
quiet out there. It's absolutely breathtaking to go to the mountains and land
on these glaciers."
With five floatplanes in their fleet, Alaska Floats & Skis
completes from 85 to 90 seaplane ratings a year, right off their dock on
Christiansen Lake. The course is 90% water work — how to dock, how to taxi, how
to land in rough water conditions, how to read the wind and more.
"The seaplane rating is a wonderful rating to have because
it gives you so much more access to the country," Lee said.
The bush pilot course teaches students off-airport
techniques and how to land in rough areas such as gravel bars, mountaintops and
wilderness strips. Situated at the base of Mount Denali, pilots flying through
the mountain range can experience what it's like to have something like 15,000
vertical feet about them and 8,000 vertical feet below, an experience that Lee
describes as "very challenging and very rewarding."
"With the off-airport courses, what we're really teaching is
what pilots should be thinking," Lee said. "Is the runway long enough? Is it
hard enough? Soft enough? Which way is the wind blowing? Where's your rising
air? Where's your descending air? Are your passengers a liability or an asset?"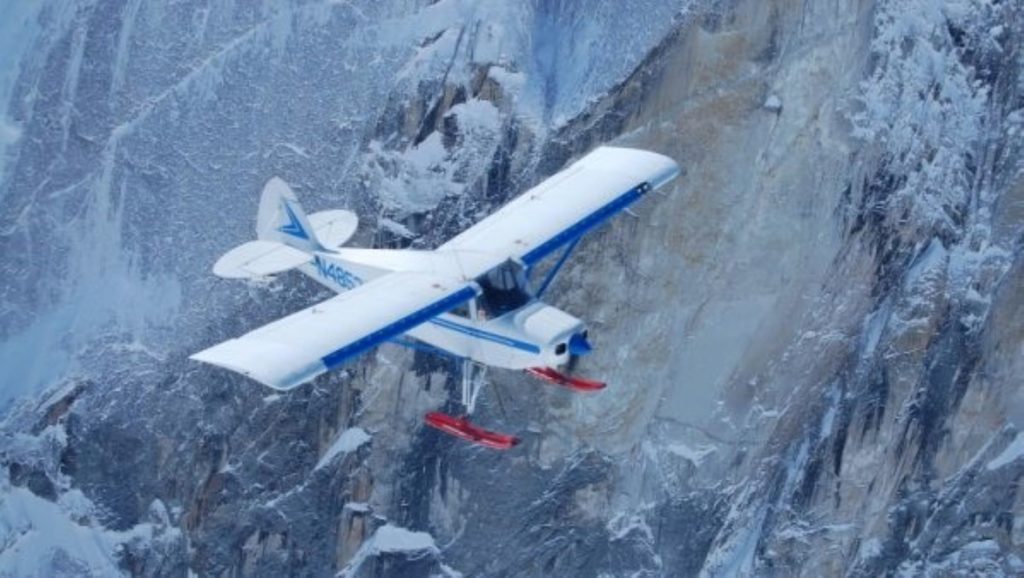 Risk vs. Reward
Lee teaches all pilots to weigh risk versus reward and avoid damaging a plane or putting themselves in danger at all costs, but he also has a safety protocol in place if something happens. That includes having an inReach® satellite communicator in each of his planes.
Using his fleet of inReach devices, Lee can track all of his
airplanes in real time, overlaid on an aeronautical chart.
"Garmin has revolutionized our safety protocol," he said. "I
now know where every one of my airplanes are for every minute of their flight
time. Alaska is so big, and our business is so busy that it's vital I know
where those airplanes are at all times."
In the remote Alaskan wilderness, the majority of which
doesn't have cellphone service, Lee and his flight instructors also use their inReach
devices to communicate.
"We have the option to text different things like 'We need
help' or 'We're having a good time, so give us another hour,' or 'We're OK, but
send somebody out'," Lee said. "That's invaluable."
Plus, if something does go wrong, the instructors simply
have to trigger an SOS to initiate a rescue.
"Heaven forbid something did go wrong, we could get
emergency services there immediately," Lee said.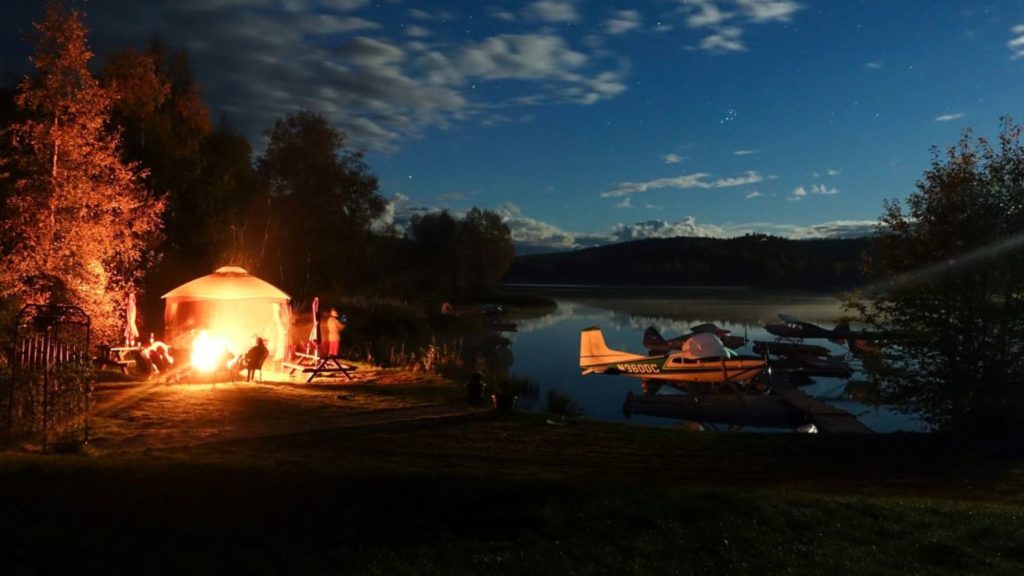 A Flying Experience
Over the years, Lee has built much more than just a flying
school. At Alaska Floats & Skis, it's an experience.
Participants and their nonpilot families and friends are
invited to stay at the Alaska Floats & Skis lodge, located near
Christiansen Lake, for the duration of their flying courses. They encourage
people to socialize and enjoy the surrounding area — to explore or hike in the
nearby mountains or canoe and fish in the surrounding lakes.
There's a big firepit and a pizza oven on site, and Lee
hosts free pizza nights twice a week (and even covers the cost of pizza and
beverages).
"We encourage camaraderie," Lee said. "It's kind of a flying
experience. Being here, we're really fortunate with all of the availability for
recreation and exploration."
And, ultimately, exploration is what he's all about.
"To be able to go into the mountains and glaciers where it's
so incredibly pure and expansive … " Lee said. "It's so invigorating."
NOTICE: To access the Iridium satellite network for live tracking and messaging, including SOS capabilities, an active satellite subscription is required. Some jurisdictions regulate or prohibit the use of satellite communications devices. It is the responsibility of the user to know and follow all applicable laws in the jurisdictions where the device is intended to be used.
The post Alaska Flight School Teaches Pilots to Fly in World's Remote Areas appeared first on Garmin Blog.
https://www.garmin.com/en-US/blog/outdoor/alaska-floats-and-skis/