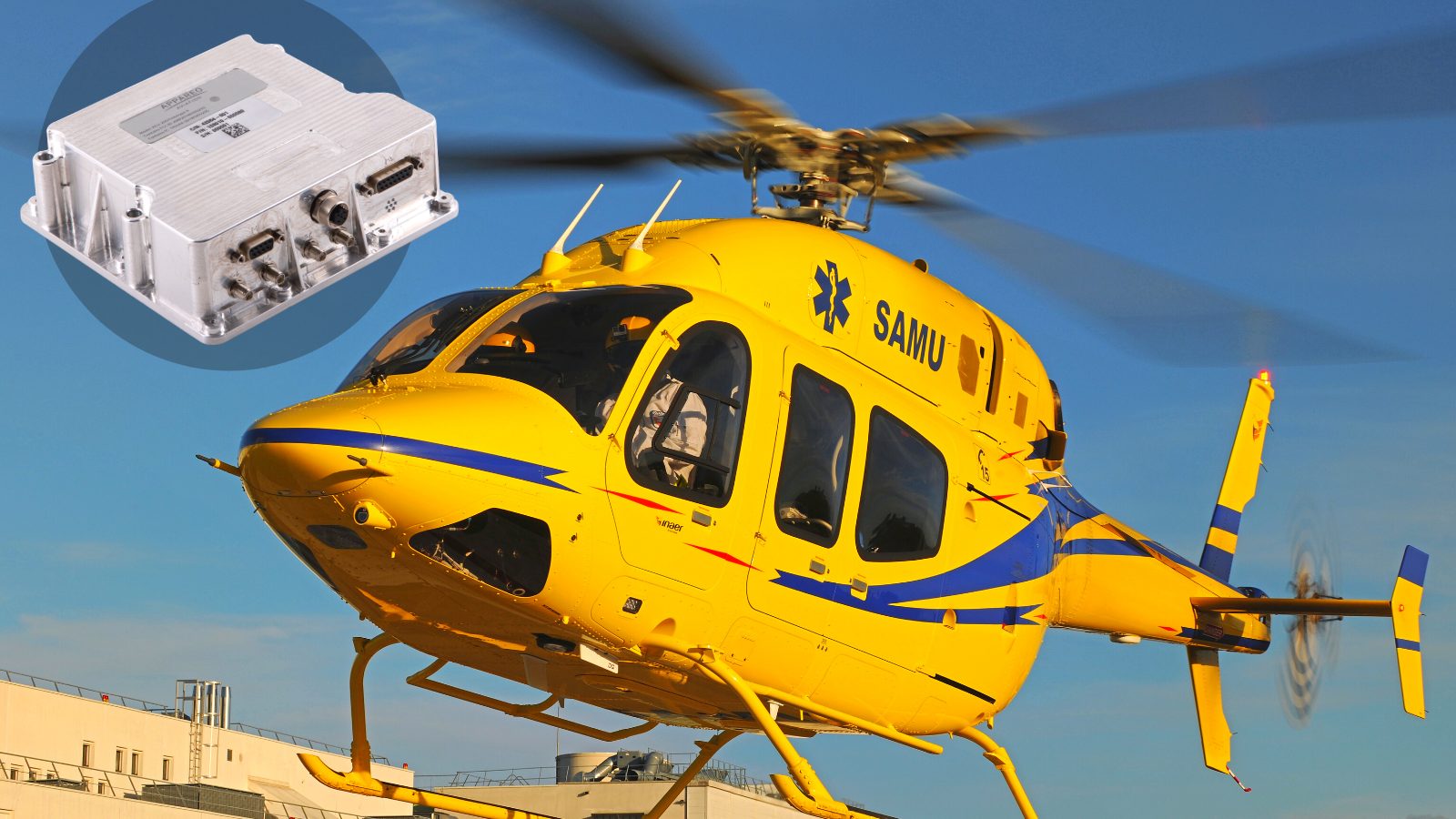 Appareo's Aircraft Communication Units (ACUs) are highly-capable, well-connected mobile computers for a broad range of aircraft types
Earlier this month, Bell Textron Inc. announced the Supplemental Type Certificate (STC) for the installation of an Appareo-developed aircraft communication unit (ACU), which is the on-aircraft component of the Bell QuantiFLY system. Currently available for the Bell 407GXi and Bell 429, QuantiFLY was developed to enable Bell operators to be actionable and drive safety through an affordable, lightweight, and fully automatic flight data monitoring (FDM) solution.
"Bell selected Appareo Systems for connectivity hardware based on its proven track record for both world-wide cellular telematics and aircraft data monitoring. The device utilizes cellular (4G LTE / 3G GSM) on the ground data transmission to offboard aircraft flight parameters and maintenance data via cloud for processing and analytics." – Bell news release
"Throughout our relationship with Bell, we have witnessed their commitment to provide Bell customers with innovative technology to enhance the safety of their operations and improve their flight experience," said David Batcheller, President & CBO of Appareo. "Appareo was pleased to partner with Bell on the development of the hardware solution for their new FDM service, and we're excited that the newly STC'd QuantiFLY is ready to deliver actionable data to Bell customers."
Appareo's line of ACUs are lightweight computing and communications devices that function as a data acquisition system for FDM or flight operations quality assurance (FOQA) programs for fleet operators, or as a telematic and connectivity product for airframe manufacturers. Find full product specifications here, or contact Appareo for information about pricing.
https://www.appareo.com/2021/01/28/bell-certifies-appareo-device-for-new-helicopter-flight-data-monitoring-program/