LTE consists of a range of different categories of modem, which can be integrated into telematic devices. These different categories include:
CAT NB1 (also referred to as NB-IoT)
CAT M1 (also referred to as CAT M)
CAT 1
CAT 4
In general, as you progress down the list above, the power consumption, throughput, and price of the devices increases (all considerably). When comparing specifications and capabilities of different telematic devices, it can be difficult to know what is the right level of capability for your cellular data transfer needs. This post will provide a brief summary and application-level insight to this area of potential confusion when specifying or purchasing telematic products.
NB-IoT and M1
Although these newer, low-energy cellular technologies are grouped together, they are not exactly the same thing. Most hardware that supports one also supports the other, so you can prototypically get both capabilities in a single package. This is new and cool, and will continue to grow in things it can accomplish within the geographies where it can be deployed.
Although you'll hear NB-IoT and M1 discussed in the context of vending machines, pollution monitors, electric meters, and wearables, these technologies absolutely have a role to play in mobile vehicles and equipment. Here is what's great about both NB-IoT and M1:
Very low power
Provide superior range over CAT 1 and CAT 4 modems (our testing has shown that NB-IoT and M1 devices frequently have cellular connectivity in areas where cell phones do not)
Lowest cost of any cellular components or data plans
Deploys using existing cellular infrastructure, so lots of new support is expected to come online
Secure
As my mother always told me growing up, nothing is free. There's a trade-off for the lower power consumption, lower price, and improved range of the NB-IoT and M1 technologies. Here's what you spend to get that goodness:
Lower data rate (~375 kbs)
Higher latency for wake-up applications
If you have a few sensor parameters, or a couple of buses of CAN data, to send on M1 is a great technology for mobile applications.
CAT 1
This is the bread and butter of telematic connectivity technologies. LTE CAT 1 is capable of supporting feature-rich telematic products with enough throughput to support streaming meaningful amounts of data while vehicles are on the go. The maturity of the technology makes it broadly available in a large number of geographies, with mature modem hardware and firmware support and a full-featured build-out of carrier capabilities. This technology is a little more expensive than NB-IoT and M1, but has the following advantages over those technologies:
Higher data streaming throughput (up to 10 Mbs)
Lower latency for wake-up applications
Broader global coverage
If you need to deploy a solution broadly for mobile equipment (touching dozens of countries), need to offload a fairly large amount of machine data in a hurry, or require support for streaming video or other data-intensive content, then CAT 1 is going to be the way to go for your application.
CAT 4
LTE CAT 4 modems can absolutely scream data. These modems can hit 150 Mbs, more than ten times the throughput of their CAT 1 counterparts. They are also complex, expensive, and power hungry. These modules are typically reserved for spaces like the handset market. Unless you need to aggregate a lot of data from a lot of machines, or provide streaming services to a large number of passengers onboard a vehicle, it is unlikely that the cost or complexity of this technology will be appropriate for your mobile application.
---
David Batcheller – President & CBO
---
https://www.appareo.com/2020/11/09/understanding-4g-lte-categories/
Since the introduction of Bluetooth Low Energy (BLE) in Bluetooth 4.0, there are now four technologies used under Bluetooth 4.0 and later revisions. Although the history of naming these technologies has led to much confusion, the generally accepted names are Bluetooth Classic and Bluetooth Low Energy. Bluetooth Classic represents the BR, EDR, and HS (AMP) technologies, while Bluetooth LE represents the LE technology.
Bluetooth Classic devices are typically used in applications requiring streaming of data, such as audio. The physical layer and protocol of BR/EDR make socket-like streaming of data easy to accomplish. Rates of these data streams may be around 2-3 Mbps.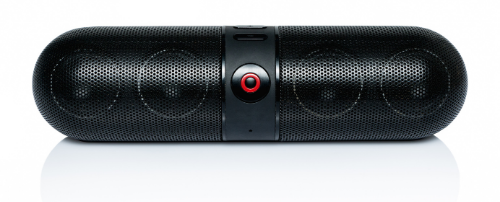 Bluetooth Low Energy brings about some great features beyond low energy operation, such as one-to-many and many-to-many communications, as well as connectionless services. BLE is often used for data transmission, location services, and device network applications. These interactions operate much more like a shared database of characteristics through the use of a Generic Attribute Profile (GATT). Most mobile devices such as phones, tablets, and computers support both Bluetooth Classic and Low Energy; however, many devices use one or the other.
Due to the differences in the physical layer modulation and demodulation, BLE cannot talk with Bluetooth Classic and vice versa. Similarly a BLE device cannot use Bluetooth Classic network and transport protocols when talking to a dual mode Bluetooth device. This is critically important for machinery manufacturers because although Bluetooth devices can typically communicate over a local area network to tablets and phones reliably, if you are going to use Bluetooth to communicate between machines and attachments, or between machine ECUs, you'll need to select a protocol for the network of devices you're managing.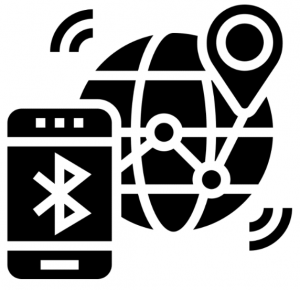 As you consider specifying Bluetooth, there are a few high-level things to consider:
BLE can manage the data rates necessary to transfer typica data loads from mobile equipment busses (e.g. CAN buses running J1939)
Bluetooth Classic can handle a lot more data
Bluetooth Classic supports mobile devices tethering to telematic gateways or control units onboard machines and letting one device use the other's data plan
Bluetooth Classic is much more energy intensive than BLE, so if you have a battery-powered application BLE is the way to go
In summary, if you have a network demand for a fairly large amount of data, and you have access to vehicle power (or battery life management is not a concern), Bluetooth Classic is a good way to go. If you're a battery-powered application or do not require transfer of significant volumes of data, BLE provides attractive networking flexibility, low power, and a low price.
---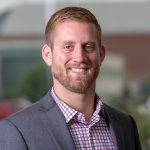 Michael Hoffman – Sales Manager, Land Mobile
---
https://www.appareo.com/2020/11/02/choosing-the-bluetooth-thats-right-for-you/
NEWS RELEASE
Appareo Releases New Telematics Gateway with 4G/3G/2G and U.S., EU, Brazilian, and Other Certifications Enabled by Onboard eSIM
FARGO, North Dakota (August 20, 2020) — Appareo today released a new product in the company's award-winning line of telematically-enabled electronic control units (ECUs). The Gateway 270 is a rugged IP67-rated edge computing platform for mobile equipment applications. This device is deployable in a broad range of North American, South American, and European markets, making it ideal for equipment manufacturers with broad geographic distribution.
Like other 200 series Appareo Gateways, this product contains an array of wired and wireless communication technologies, making it well suited for a broad spectrum of equipment control, monitoring, and connectivity challenges. The Gateway 270 contains Wi-Fi, Bluetooth, LTE (4G) cellular connectivity with 3G/2G fallback, BroadR-Reach, Ethernet, GPS, CAN, and RS-232 serial communications.
Gateway 270 is built on a popular distribution of embedded Linux (Yocto) with Docker support, allowing a convenient development environment for both developers to work on the Gateway using C++, C#, or other common development languages. This flexibility and approachability allows Appareo customers to use a variety of approaches and resources to achieve the maintenance, service, and operational benefits of a highly-capable telematics product.
"Appareo is really excited about this product and its broad geographical potential. Having three generations of cellular technology, coupled with the eSIM, and certified in historically challenging deployment geographies like Brazil will provide major logistic convenience and SKU simplification for our global customers," said David Batcheller, President and CEO of Appareo.
To maximize the geographic potential of the Gateway 270 Appareo worked with carrier partners Vodafone International and TaTa Communications. The capabilities of Appareo's carriers, coupled with Appareo's Data Services Platform infrastructure, delivers convenient device and subscription management over web-based or API interfaces for management of a few—or a few thousand—connected vehicles.
To contact Appareo, acquire a development kit, and begin working with Appareo Gateways, visit appareo.com/gateways.

Appareo Gateway Series:

# # #
About Appareo
Appareo is a recognized leader in the custom design, development and manufacture of innovative electronic and software solutions for aerospace and terrestrial applications. Through the creative application of cutting-edge technologies, Appareo creates complex end-to-end solutions that include both mobile and cloud-based components. The company is privately held, with headquarters in Fargo, N.D., and a design office in Paris, France. All products are built and supported in the USA.
Product Photos
Download photos from our Online Media Kit.

https://www.appareo.com/2020/08/20/appareo-releases-new-telematics-gateway-with-4g-3g-2g-and-u-s-eu-brazilian-and-other-certifications-enabled-by-onboard-esim/